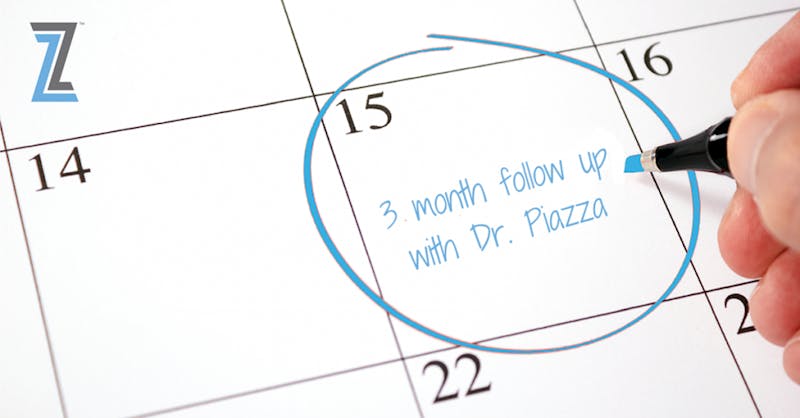 For other plastic surgeons performing breast augmentation in the Austin area, the procedure is sometimes considered a simple, "one and done" process. There's an initial appointment or 2, the procedure, and a couple of follow-ups. At The Piazza Center, we take a much different approach.
As a breast augmentation specialist, I have dedicated years to refining my surgical craft. I have researched and traveled extensively, worked side by side with some of the most influential and experienced surgeons in the field, developed a custom approach for minimizing postoperative effects, and performed countless procedures, achieving long-lasting results for patients. Yet, throughout my career, I have found nothing more important than developing and sustaining my relationships with patients.
For our team, there is no such thing as a "one and done" procedure. In fact, when you undergo a breast augmentation with us, or any procedure for that matter, you aren't just a patient for a couple of months — you become a patient for life. What exactly does that mean? Here's a brief overview of one of the pillars of our aftercare in the days, weeks, months, and years following your breast augmentation procedure. We call it a timeline of postoperative milestones:
6 Days: Remove incision dressings and answer initial questions.
Your initial follow-up appointment is an emotional and exciting time. Hopefully, you will have recovered comfortably within the first week and won't have any complications to report. At this time, I will remove your dressings and discuss the next steps toward a smooth recovery. I'll also be sure to answer any questions you might have. "How soon can I get back to the gym?" is a common one. Check out my Guide to Working Out Post-Breast Augmentation for answers in the meantime.
3 Weeks: Assess incision healing and initiate scar protocol.
After 3 weeks, you should be healing nicely and getting back into your normal routine. My staff will carefully examine your incisions and go over the specifics of The Piazza Center's scar protocol. Once again, we'll be sure to answer any questions you might have.
3 Months: Ensure patient comfort and evaluate progress. Assess for release for full activities.
At 3 months post-op, I will evaluate the progress of your results and determine whether you are ready to return to full exercise and other activities. We'll discuss any challenges you may have faced over the past few months, and determine a game plan moving forward.
6 Months: Celebrate results with photos.
Here's the fun part! At 6 months, your results will be ready to reveal with before-and-after photos. Your implants will have "settled" by this point. We will take new photos and compare them to how your "before" pictures looked. One of the most rewarding parts of my job is seeing patients recognize how far they've come in only a matter of months. From initial consultation to 6-month check in, there are some big changes that happen both physically and emotionally.
1 to 4 Years: Check in annually to document results.
Our staff understands how impactful plastic surgery can be on a patient's life. That's why we're so committed to building a strong, long-lasting relationship with you. To ensure this, we continue to check in with all breast augmentation patients for at least 4 years following their procedures. This way, we can be sure you are 100% satisfied with your results.
Whether you are simply starting to research, or have already scheduled a consultation with us, I am so thrilled that you've decided to take this step toward a more confident you. With our team by your side, I am positive that you will feel completely at ease, not just for your pre-op appointments and the day of surgery, but for years to come.