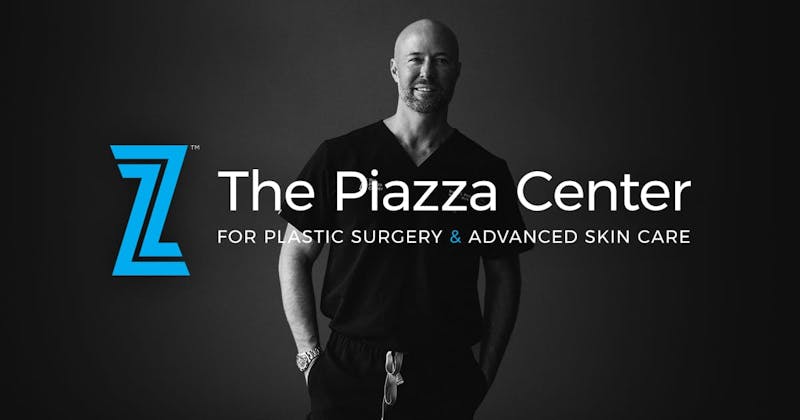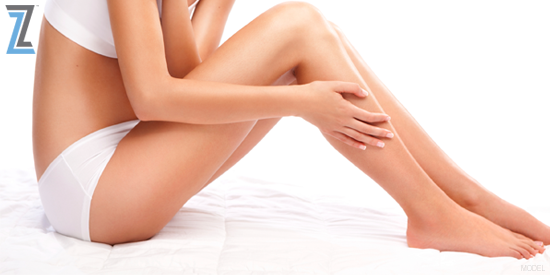 At my plastic surgery practice, I understand how important scars are to patients, whether it is cosmetic or a reconstructive procedure. It is really important for patients to understand that as a board-certified plastic surgeon, I am trained to place incisions in the lines of skin tension, which can help scars to heal well. In addition, I am trained to minimize tension when closing an incision and to close it in a layered fashion. All of these techniques are great— but the one thing that patients must remember, is that each person is different— and the ultimate appearance of the scar is due to that particular individual's ability to heal— Yes, the genetic component.
So, what, if anything, can a patient do to improve the appearance of the scar? At my practice, I have a post surgical protocol for handling the scar maturation process. One week after surgery- my patients start using SkinMedica's TNS Recovery Complex and Scar Recovery Gel. TNS Recovery Complex is the only patented rejuvenating treatment that uses the highest level of a combination of growth factors clinically tested to improve the appearance of fine lines, wrinkles, skin tone and texture. I use this in combination with Scar Recovery Gel with Centelline™ is clinically tested to reduce the appearance of new scars, by supporting the key phases of scar formation. This is placed along the incision and then a microporous tape is applied. This tape stays on for 4 days— and allows for several things to happen. First, we know that constant pressure by tape on maturing scars, helps to keep them flat. Second, the tape keeps both the TNS Recovery Complex and the Scar Recovery Gel in very close proximity to the healing incision. Third, keeping a scar covered- even with tape, can prevent UV light penetration which can be attributed to permanent darkening of scars. I let my patients shower, even with the tape on. They change the tape and re-apply products every 4 days. We continue this process for 5- 6 weeks.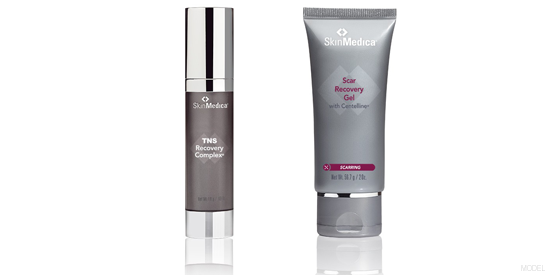 So when do my patients stop this therapy? I tell my patients that they can discontinue this process when they are happy with the appearance of their scars and the scar is no longer pink. At this point, sunscreen becomes the next most important product— and I recommend Daily Physical Defense ™ SPF 30+ by SkinMedica. This sunscreen is a physical blocking agent that is 100% Mineral, provides broad-spectrum UVA/UVB protection, is gentle enough for post procedure as sensitive skin patients.
If you have any questions about SkinMedica skin care products or plastic surgery procedures at our Austin-based practice, please call us at (512) 288-8200 or contact us via email.