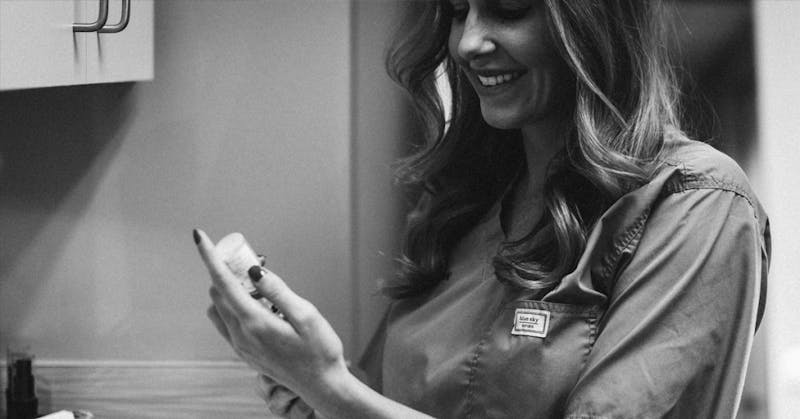 OK, so now that the word is out and we have everyone on board with how important it is to take good care of your face with skincare, facial treatments, BOTOX® Cosmetic, and fillers at our Austin med spa, let's move on to the hands! I very vividly remember my grandmother making a joke many years ago when I was a young girl stressing the importance of taking care of your face and hands because as you age that's all you will have uncovered. 😊
Well, Grandma Ricks, I disagree….cover up as we age?!?!? No way! If you've got it, flaunt it…but, I sure do agree we need to start paying more attention to our hands! We are taking such good care of our faces; if our hands don't keep up, they can really age us.
So how do you reclaim your beautiful hands? Good news…I have answers!
What makes the hands look older?
Aging of the hands is characterized by loss of elasticity and loss of volume. Thus, veins, tendons, and bony structures become more apparent and make the hands look less desirable. The skin becomes thin, loses elasticity, and develops age spots as well.
Say "hello" to Restylane® Lyft
Restylane Lyft is the first and only hyaluronic acid (HA) injectable filler FDA-approved to treat the face and hands. Lyft is an HA filler that helps restore natural volume and smoothness to your hands. Following the trend in facial cosmetic procedures, we've seen an increase in clients requesting hand rejuvenation treatments. Restylane Lyft is the leading HA filler used to help restore volume and camouflage signs of aging on the hands.
Don't forget the skin
Many clients combine their volume restoration with skin treatments such as IPL photofacials and microneedling to help address both pigmentation and texture of the skin on the back of the hands giving the hands a global refresher.
Filler treatment details
Filler treatments to the hands take about 10 to 15 minutes and involve minimal to no discomfort (all Restylane products contain numbing medication). The cost for hand rejuvenation with fillers is approximately $1,000 to $1,500. Results last about 9 to 12 months.
Call The Piazza Center at (512) 288-8200 or contact us online for a complimentary consultation regarding nonsurgical hand and facial rejuvenation with one of Austin's leading injectors, Hayley Pena, BSN, RN, CPSN.