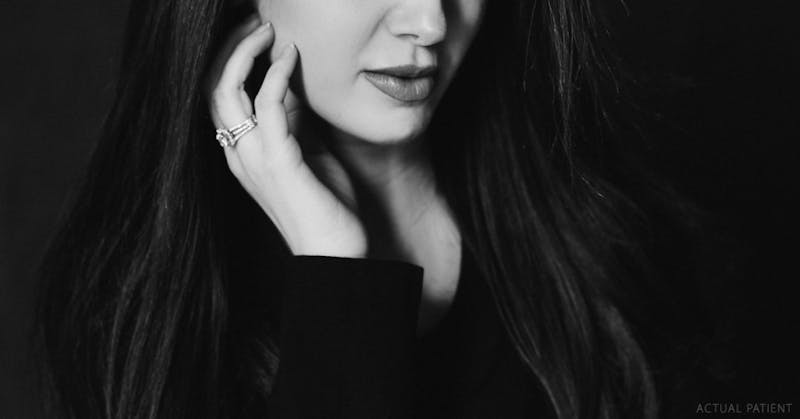 The lines in your palms won't reveal the secrets of your life, but the back of your hands just might. Although an effective at-home regimen and facial cosmetic procedures may help you look years younger, the dark spots, loss of elasticity, prominent veins, and loss of volume on the back of your hands might reveal the opposite story.
Don't stress yet! There is hope. Thanks to new technology in both skin care products and nonsurgical hand rejuvenation treatments available at our Austin med spa, there is now a way to help both correct the damage to the skin on the back of your hands from sun exposure, aging, and harmful environmental pollutants and prevent damage in the future.
Keeping all this in mind, I have come up with 3 easy steps to help you combat the signs of aging on the back of your hands: Protect, Reverse, and Boost (PRB).
Protect
In order to protect our skin, including the back of the hands, the number 1 most important thing to remember is to apply sunscreen with zinc. When it comes to the back of your hands, I recommend using a waterproof sunscreen like EltaMD® UV Sport SPF 50. Waterproof sunscreen is the best option for the back of our hands because we are constantly using them and (hopefully) washing them with soap and water. You, of course, want to remember to reapply your sunscreen every 2 hours.
Reverse
You can reverse the signs of aging on the hands with the help of in-office skin care treatments such as a chemical peel. Chemical peels are amazing because they help with uneven skin tone, rough texture, and loss of elasticity, and reduce the appearance of fine lines and wrinkles. This will help make the skin on the back of your hands healthier, which in turn, makes your skin appear more youthful. Another treatment to help reverse the signs of aging on the back of your hands is the IPL (intense pulse light) Photofacial. This light treatment helps reduce the appearance of sun spots, age spots, and scarring. All of these spots that appear on the back of our hands from lack of care are definitely signs of aging.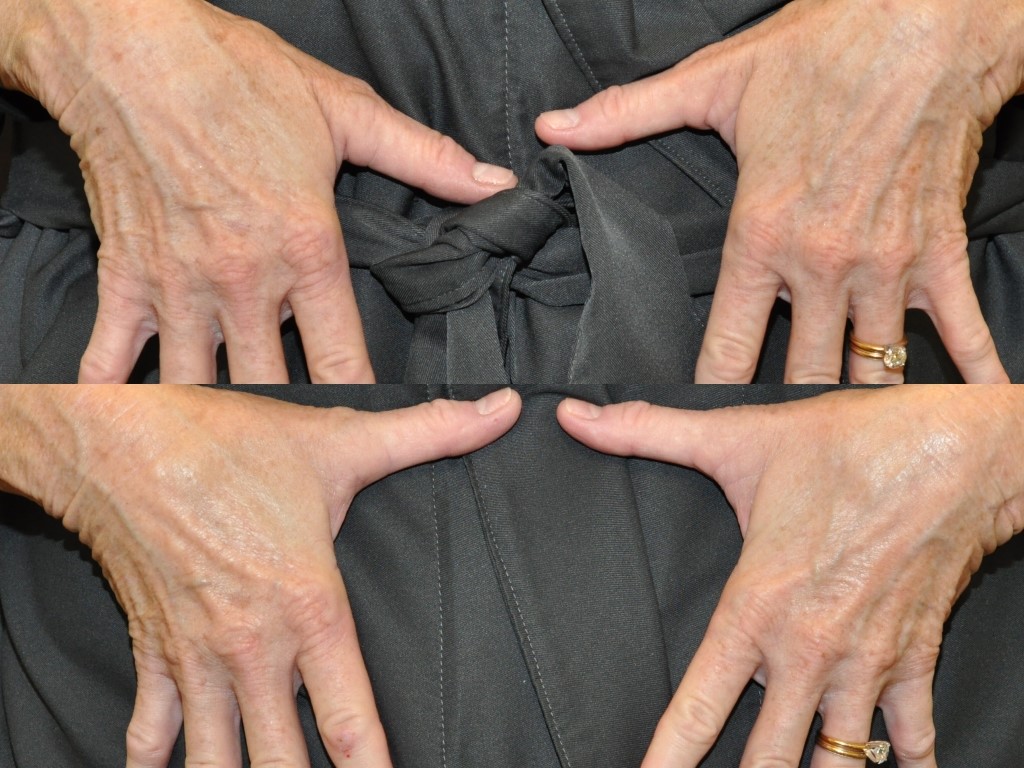 Boost
You can help maintain and improve your skin treatment results with good at-home skin care products. Here are my 3 go-to favorites:
Lytera® by SkinMedica® is an advanced pigment correcting serum, formulated to address the appearance of stubborn skin discoloration. Lytera also helps optimize results of multiple treatment approaches, including chemical peels and laser treatments.
Finishing Touch by Revision® Skincare is an at-home microderm scrub that helps remove dead, dehydrated surface cells from the skin for an immediate soft, smooth appearance.
Moisture-Rich Body Crème by EltaMD® is a luxurious, ceramide-enhanced formula with enzymes that promotes a healthy skin barrier. This moisturizer infuses compromised and dry, flaky, sensitive skin with long-lasting moisture and essential nutrients. It is the ideal daily moisturizer to help achieve and maintain health-looking skin.
Maintaining healthy and youthful-looking skin—even on your hands—is one of the key elements of our "patient for life" philosophy at The Piazza Center. To find out how hand rejuvenation at our med spa in Austin can help you look younger, contact us online or call (512) 288-8200.