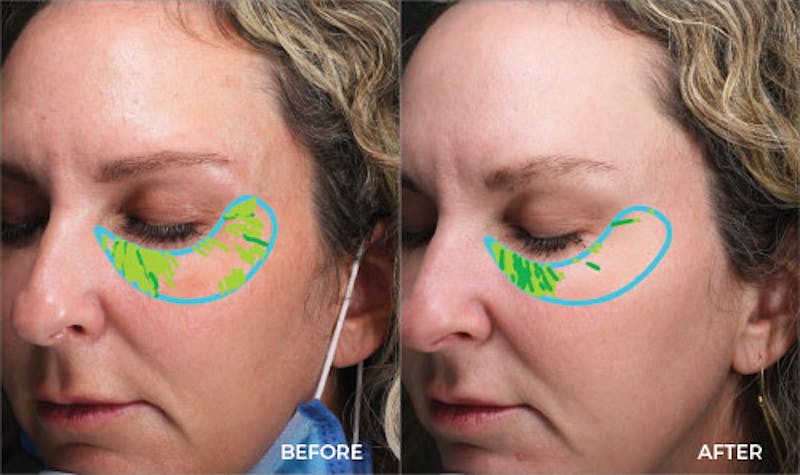 Here is the skinny on creating your best skin care plan.
When it comes to achieving the best possible results for your skin, it's essential to have a clear understanding of your unique skin needs and concerns. One of the most effective ways to do this is by undergoing a Visia Skin Analysis, a cutting-edge technology that uses multi-spectral imaging to analyze the various layers of your skin.
At The Piazza Center, we are the leading experts when it comes to helping our clients achieve their best skin outcomes. We use the Visia Skin Analysis as a powerful tool in creating personalized treatment plans and measuring the success of these plans.
The Visia Skin Analysis provides a detailed, multi-dimensional view of your skin, including information about your skin's overall health, as well as specific issues such as sun damage, pigmentation, and fine lines and wrinkles. By analyzing your skin in this way, a Visia Skin Analysis can help to identify the underlying causes of your skin concerns, which can then be addressed through targeted skincare treatments and products.
Our expert team also uses the Visia Skin Analysis to track the progress of your skincare routine over time. By comparing your skin's condition before and after a treatment or product, we can help you to see the specific changes that have occurred, and optimize your skincare routine for maximum results.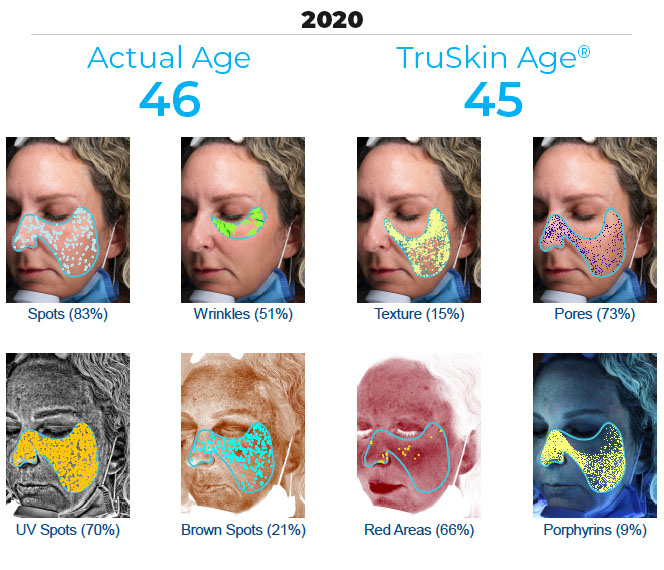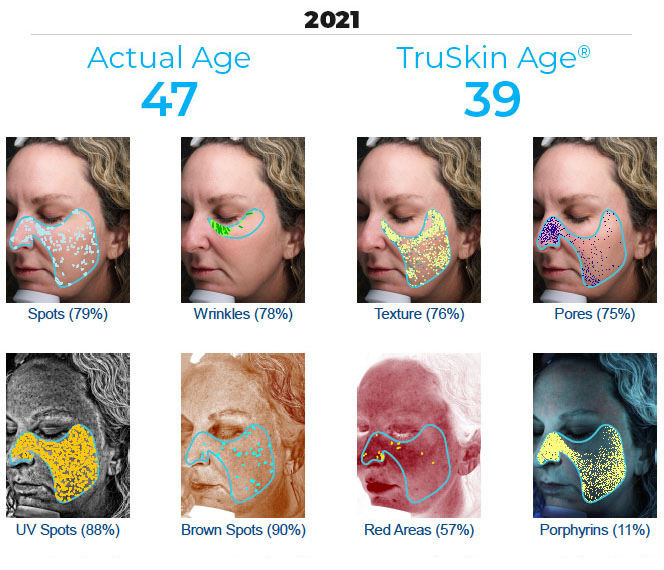 In addition, the Visia Skin Analysis can also recommend the best treatment plan for you. Whether you want to improve the appearance of fine lines and wrinkles, reduce the appearance of sun damage, or even out your skin tone, The Piazza Center's expert team will use the Visia Skin Analysis to create a personalized skincare plan that will help you to achieve your desired results.
At our plastic surgery clinic in Austin, we understand the importance of having healthy and radiant skin. We use the Visia Skin Analysis as a powerful tool to help our clients achieve their best skin outcomes. If you are looking to optimize your skincare routine and achieve the best possible results, we invite you to schedule a Visia Skin Analysis at The Piazza Center today.