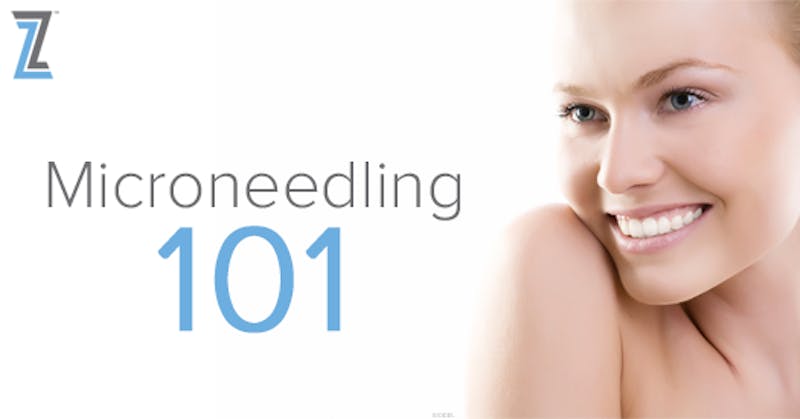 We're always excited when we can offer our patients innovative cosmetic treatments, especially when they include significant benefits not available from other procedures. Such is the case with the Eclipse MicroPen™, a microneedling device we recently added to our Austin practice's med spa treatments.
Microneedling using the Eclipse MicroPen includes a number of advantages when compared with other anti-aging devices such as lasers and dermarollers. This treatment is:
Safe: The MicroPen uses sterile, single-use needle tips and is safe for all skin types. The unique Turbo Safety Needle™ ensures safety for both the patient and provider.
Efficient: A high-speed motor propels the MicroPen's rapid needle motion that quickly and reliably covers the treatment area with thousands of tiny perforations, creating a sensation patients describe as being rubbed with smooth sandpaper.
Adjustable: We can customize the treatment to meet each patient's unique needs. By adjusting the needle depth, we can get the best clinical results.
Consistent: Microneedling offers predictable results with more reliable outcomes than those achieved by lasers and dermarollers.
Microneedling stimulates the production of collagen and is an excellent option for treating fine lines and wrinkles, in addition to scarring caused by acne or trauma, and stretch marks. The procedure uses a sterile needle tip containing 12 tiny microneedles, which is attached to the Eclipse MicroPen.
Then, an aesthetician performing the treatment applies a thin layer of topical gel to the skin and selects the appropriate treatment setting based on the patient's unique needs. Our medical aesthetician Jennifer Schechter is trained to perform microneedling with the MicroPen.
The next step involves pressing the pen gently against the skin while simultaneously gliding it across the entire treatment area. This process creates thousands of superficial, microscopic channels. Topical gels, creams, and serums applied in the treatment area saturate these channels to help improve the skin's appearance.
We can treat any area of the body, including the face, neck, décolleté, arms, hands, legs, abdomen, and back. The procedure takes about an hour. For most patients, we recommend a series of 3 to 6 treatments. Some patients also get maintenance treatments once each quarter, or about every 90 days. Redness lasts about 2 to 4 days, but you can get back to your regular activities immediately. Visible changes occur gradually over the course of several weeks following the procedure.
If you're looking for a safe, efficient, and effective anti-aging treatment, request a consultation with a skin care professional at The Piazza Center, or call our office at (512) 288-8200.