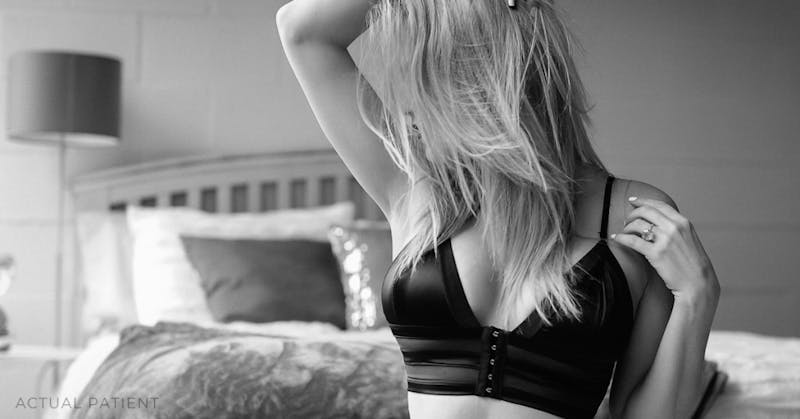 With Valentine's Day right around the corner, some women may be considering a cosmetic procedure as a "gift" for their partner. Breast augmentation with implants is a popular choice at my Austin practice around this time of year. But although this "gift" idea is well-meaning, it is important not to rush into any surgery decision. Cosmetic treatment can have many benefits for both you and a partner, but it's not a choice to be taken lightly.
Always put your own needs first and keep a healthy mindset about plastic surgery. In this blog post, we'll outline a few questions patients should ask themselves before a procedure to make sure they're choosing surgery for the right reasons.
Unhealthy reasons to choose plastic surgery:
To please someone else:

Plastic surgery is a very personal decision. It involves

your

body, and

you

should have the final say. Never undergo a procedure because someone else is pressuring you to look a certain way.

Following a "spur of the moment" decision:

The results of your cosmetic procedure will last for years to come. Be sure to choose a procedure because you've carefully thought it over, not because you made a rash decision.

Thinking surgery will "solve" all the problems in your life:

Adjusting or enhancing your features can be a wonderful experience. But it is also important to go into plastic surgery with a realistic attitude. Remember that changing one part of your body won't automatically "solve" other issues or make you feel "more complete."
Healthy reasons to choose plastic surgery:
To feel more confident in your body:

Plastic surgery is about enhancing your natural beauty and making you feel comfortable in your own skin. Choose a procedure that makes you feel like the best version of yourself.

To address an issue that has been on your mind for many years:

No one knows your body better than you. If you've wanted to solve a lingering problem for many years, plastic surgery can be a satisfying, long-term solution.

To improve a feature that hinders your personal or professional life:

Whether you're in the boardroom or on the dating scene, you don't want to be distracted by features that make you feel self-conscious. Cosmetic procedures can help you feel more confident and help you focus on what really matters: living your best life.
If you're interested in breast augmentation or any other cosmetic surgery, be sure to discuss your options with a board-certified plastic surgeon. They will help guide you toward safe, responsible surgery options that will benefit both you and your loved ones.
Browse our before-and-after gallery to see examples of real results from past patients. If you have any questions about breast implants or other surgical procedures in Austin, please request a consultation online or call our office at (512) 288-8200.