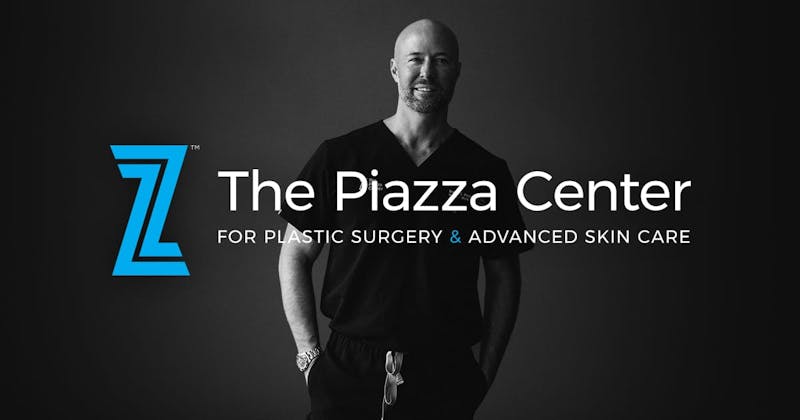 One of the biggest obstacles our patients face at The Piazza Center is managing the anxiety of the anesthesia process. We have listened to you and developed a new approach to anesthesia to relieve fear and stress for our patients. Since 2013, The Piazza Center has worked with independent anesthesiologist Dr. Melissa Cady. Together, we have developed an exceptional anesthesia experience.
Demystifying the Anesthesia Process
Two to three weeks prior to your procedure, Dr. Cady schedules an interactive video consultation call with you. During this call, Dr. Cady will connect with you to develop a meaningful relationship. She focuses on answering your questions and addressing your concerns so that you are confident and reassured on the day of your procedure.
Safety Is Key
Safety is Dr. Cady's number 1 priority. During the pre-surgery call, she reviews your medical history, asks about your past anesthesia experiences, and shares her philosophy on the anesthesia process. The goal is to understand you as an individual so that she can develop a custom anesthesia plan to suit your needs.
Our goal is to provide an exceptional anesthesia experience for every patient.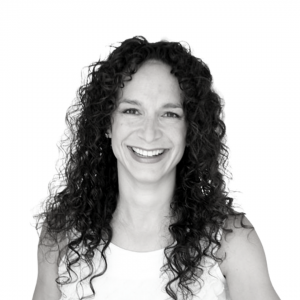 Melissa Cady, D.O.
Dr. Cady is the owner of Painless Wellness working as an independent anesthesiologist for The Piazza Center and a telemedicine pain consultant.
Known as The Challenge Doctor, Dr. Melissa Cady is the author of PAINDEMIC, the founder of the PainOutLoud community and app, and the co-host of The Changed Physician podcast and community. Through social media, she continues to educate and inspire others to recognize that we all have the capacity to change for the better if we only strategically challenge ourselves along the way.
One of her missions within the medical system is to re-define the patient experience when it comes to anesthesia. It is her belief that all patients undergoing elective anesthesia should be well-informed in an unrushed manner to ease fears and demystify the realm of anesthesia. By expressing their concerns during a video consultation, by understanding what to expect and by knowing their anesthesia options, patients make better decisions and have less anxiety going into surgery. It is important that patients not only feel safe, but also comfortable communicating with their anesthesiologist around the time of surgery. Patient safety and communication with the surgeon are of utmost importance to Dr. Cady, and she strongly believes that they should not be sacrificed by external influences.
You can learn more about Dr. Melissa Cady at ChallengeDoctor.com.
Medical Training
Medical School: Texas College of Osteopathic Medicine (University of North Texas Health Science Center) in Fort Worth, Texas
General Surgery Internship: University of Texas Health Science Center at San Antonio
Internal Medicine Internship: Scott & White hospital in Temple, Texas
Anesthesiology Residency: University of Texas Health Science Center at San Antonio
Pain Fellowship: University of Texas Health Science Center at San Antonio
Dr. Cady's Reviews
Dr. Cady was very nice and checked on me after surgery to make sure everything went well! -JD
---
Impressed with the personal attention. -LT
---
Loved having you as my anesthesiologist! -AC
---
Facebook post by Y: Dr.Cady is definitely your go-to specialist! She is kind, thorough and knows her stuff. I had a first time experience with her last week and felt comfortable and assured that everything was going to go just right…and it did. Her post follow up was much appreciated as well. all the way!
---
Loved the personal touch with this business and the follow up call to make sure I was doing okay. I felt well taken care of 😊 -CB
---
Dr. Cady- Thank you so very much for EVERYTHING! Best anesthesia I've ever had! I'm extremely grateful for you taking such great care of me. -AA
---
Appreciated your concern and control of nausea. -BB
---
Thank you, Dr. Cady for your help throughout this process! -CM
---
You were amazing, thank you! -LP
---
Thank you for the experience. I felt very comfortable and confident to do my surgery! -RO
---
Dr.Cady makes you feel comfortable with the whole process! The last thing I remember is the IV margarita and I was out! Thanks for everything! -KC
---
You were so very amazing!!! I cannot thank you enough🙋‍♀️✅🎉 -TS
---
Thank you for your care Dr. Cady! I had a very good experience with the anesthesia and appreciated being able to video conference before the surgery. -ER
---
Thank you for being so patient and explanatory and caring, it truly made the process much less scary. I felt very cared for and hardly anxious at all. -AK
---
This was the first time I met with an anesthesiologist prior to my surgery. I very much appreciated the opportunity to ask questions. Dr. Cady's answers and explanation of what was going to happen during my surgery relieved my anxiety. -DB
---
Great experience! No pain or memory of it! -MV
---
Thank you for being so great and putting me so at ease! I also did not have any nausea and no soreness from my intubation at all. -AK
---
Had a great experience…THANK YOU! -MM
---
Awesome experience! -PC
---
You are the best anesthesiologist ever. I didn't get sick one bit—first time in my life that that has ever happened. Thanks again for taking such good care of me. -PW
---
I was extremely happy you were my anesthesiologist. I had no worries and I had no issues from anesthesia! Thank you! -TN
---
I really thank Dr. Cady for explaining the anesthesia and also for answering my questions. The procedure went smoothly thanks to her. -ER
---
Dr Cady was great! She really put me at ease during our video call and my overall experience on day of surgery was better than expected. -DJ
---
You did a great job. You made me feel less anxious as you were supportive, trusting, and kind. Thank you. -AB
---
Dr. Cady went above and beyond the call of duty to assure what could have been a very difficult case (due to my sensitive system and intolerance to anesthesia) to a perfect outcome on all fronts. Thank you greatly. God bless! -JR
---
Also appreciate the follow up. – JW
---
This was by far the best experience I have ever had with anesthesia. It was extremely beneficial to have the anesthesia zoom call a couple days before the procedure, when you can actually focus on what's being said and more importantly, REMEMBER what has been said! I have never had an anesthesiologist explain in detail what is going to happen while I'm under the way Dr. Cady did. I appreciated that transparency so much! -KB
---
Thanks again. You're great! -JS
---
Fabulous experience all around. Thank you so much! -SS
---
Dr Cady is wonderful. She treated me and my husband. We both did great! -GE
---
Thanks for being a helpful, compassionate and a patient educator! -NA
---
This was the best anesthesia experience I have ever had. I so appreciate you taking extra care regarding my blood sugar concerns, even with my being diagnosed with diabetes and that you provided a record that I could refer to after the fact. Thank you! -CS
---
Super sweet!! -MK
---
Dr. Cady was excellent! Going into the surgery, I was most scared about the anesthesia but Dr. Cady calmed my nerves beforehand and did a great job during surgery. Best margarita I've ever had 😉 -MT
---
My experience with the anesthesia was actually very smooth and very thankful for Dr. Cady! -PG
---
I really appreciated the video conference before surgery, it really reduced a lot of my anxiety. Walking through the day of surgery with specific locations and step by step moments was extremely helpful. I then knew what to expect of the day, so little was a surprise. I loved also meeting you both before so that on the day there were familiar faces! Everything was wonderful, thank you so much! -RR
---
Had a wonderful experience. Thank you for making this process so smooth and seamless. -KC
---
Dr. Cady made me so comfortable. I am always anxious about anesthesia and her manner and warm nature completely helped with any nervousness. -AG
---
All great! Thank you. -LB
---
Excellent and caring doctor. Thank you! Throat was sore but not beyond 2 days. -NC
---
You made my first experience relaxing, thank you for being so amazing! -LT
---
Perfect, thank you! – BS
---
Excellent care from Dr. Cady. With any previous surgery I, or any family members have had, I hardly even met the anesthesiologist, so to have that much time spent on me beforehand to address concerns and explain what was going to happen day of surgery was greatly appreciated and I felt very comfortable through the entire process.
---
Great Experience, Thank You!!!
---
Great experience. Would love to have you as my anesthesiologist again.
---
Thank you for the great care and attention to my health and concerns. This being my first general anesthesia, I had no clue what to expect and the pre surgery zoom meeting and follow up call made the experience that much easier and comfortable. I did experience the severe nausea and vomiting and I also had chills (uncontrollable shaking) after surgery but nothing that concerned me or that wasn't addressed. Stay safe Dr. Cady!
---
I felt well taken care of. Thank you!
---
Dr. Cady was nice and well informed. She made the day perfect. I don't remember any pain and I appreciate her follow up calls.
---
I was very grateful for the extra time Dr. Cady took to speak with me a couple of weeks before my procedure. I was very comfortable after my procedure and never experienced nausea, confusion, or severe discomfort. I felt it all went very well and am very appreciative to Dr. Cady!
---
I was very impressed by her level of service. This was the first time my anesthesiologist has ever discussed the process, operation, and what to expect outside of the operation room. While I did not need it because she explained everything and put me at ease in the video consultation, it was also very reassuring to have a way to contact her if I had any questions or concerns. This was 100%, the best experience I have had with an anesthesiologist.
---
Dr. Cady was awesome! I am very grateful that she made time to listen to me and calm my fears about the whole procedure. I didn't experience any nausea or pain at all. Thank you so much for everything Dr. Cady!
---
I had a GREAT experience with Dr. Cady! She followed up with information after my procedure that I had not received that will help me later on if any future surgeries are needed. I would highly recommend Dr. Cady for anesthesia.
---
Dr. Cady was great! I enjoyed our visit on the phone before my procedure. She was very professional and caring.
---
I've been wanting to message Dr Cady to let her know how much I appreciate her patience and kindness the days prior and the day of surgery. She made me feel very comfortable and with a "at home" feeling. She treats patients as friends and is always willing to answer questions. Appreciate how "easy going" she is, that definitely made me feel very comfortable. Thank you Dr, Cady!
---
I loved the video consult prior. Dr. Cady was amazing and very personable. By far the best anesthesia experience I've ever had. Thank you!!
---
Dr. Cady, I wanted to tell you how much I appreciate your care yesterday. Out of all of these surgeries, no anesthesia compared to yours. I felt great afterward,. You are amazing. Have a great week!
---
Thanks so much Dr. Cady for being so warm, sensitive, informative and confident leading up and during my surgery.
---
Thank you so much first of all for the Zoom Chat. It was so nice meeting you before my procedure and going through all my questions and concerns. Your compassion, thoughtfulness and attention to detail put my mind at ease going into surgery. I want to also thank you for your followup, I so appreciated that you took the time to call and check in. The level at which you care for your patients is extraordinary. I couldn't have had a better anesthesiologist!
---
I have been going back and forth about surgery for 4 or 5 years, and though I'd only previously had two surgeries that required general anesthesia, it was a big factor for me in putting it off. This particular surgery would be the longest I'd been under, and quite frankly, it scared me. To be able to have a discussion with Dr. Cady prior to surgery made all the difference for me. Her focus on educating her patients and managing their expectations puts her in a different class of anesthesiologists (and physicians). She answered all of my questions as well as my husband's questions, and at no point did we feel talked down to or dismissed. And when the morning of my surgery dawned, her face (well, eyes, I guess, since we were all masked up!) was familiar and we were able to have a nice chat since the heavy lifting of questions and reassurances was already done. Thank you, Dr. Cady, for being different. Challenge comes in many forms, and you certainly challenged my preconceived opinions about anesthesiology.
---
She was so sweet and showed she really cared! Hard to find in doctors, especially of this kind.
---
Everything was perfect, thank you so much!
---
I was very impressed with Dr. Cady's ability to be extremely professional while also making me feel extremely comfortable (not only physically, but mentally & emotionally as well). I was surprised to be given a direct phone number to reach her, & had never had access to a virtual visit to discuss the procedure, the meds, & my health history on any day other than my procedure (until my experience with Dr. Cady). I had no issues with pain the day of my procedure & no nausea following it. I appreciate the thorough nature of Dr. Cady & recommend her to anyone in need of an anesthesiologist.
---
I had an amazing experience with Dr. Cady. She was thorough in her explanations and was sure to address my anxious concerns.
---
Completely satisfied with Dr Cady!!
---
Dr. Cady was fantastic! I'm very thankful she is part of the Piazza team.
---
I was most anxious about having anesthesia but felt very confident in Dr. Cady. It was helpful to meet and talk to her beforehand and I felt she really cared!
---
Thank you, thank you, for listening to my concerns about have a small bite, and small mouth. I had no issues. So much better than my experience in May. Glad Piazza and you have teamed up.
---
Dr. Cady was wonderful and I was shocked by how little pain I felt day of surgery and days following. Also, so nice to have a familiar face after meeting her on video and knowing what to expect. 10/10 🙂
---
It was a pleasure talking with you before the procedure. I very much appreciated that attention at a time that I felt more relaxed, and I was happy to see you the next day! Thanks for everything!
---
I very much appreciated the opportunity to meet you before the surgery. In the immediate moments leading up my surgery, I started to get pretty anxious. It was a relief to see your face and recognize you. It helped me feel more at ease as I was being wheeled into the OR. The first medicine you put into my IV worked fast! I can vaguely remember the OR. You were on my left and Dr. Antunes was on my right. Then 5 hours later I woke up in the recovery room with a nurse from the surgery center caring for me. I felt very sedated and a little disoriented because of the unfamiliar cast on my nose and the dressings wrapped around my face, but gradually started feeling more alert. I experienced no nausea during my recovery. Every day is better than the last in terms of my healing. If I ever need to undergo general anesthesia again, I will have less fear due to this positive experience.
---
I don't remember much so I would count that as a success! 🙂
---
Dr. Cady's bedside manner the day of surgery was very calming and also specific as to what was going to happen during surgery. The whole experience with her was fantastic. Thank you so much for taking care of me!
---
Dr. Cady, I was so relieved after our first video consultation. You were very easy to communicate with and answered all of my questions. The text afterwards to ask questions also helped tremendously. Thank you for all that you did to help make my surgery a success. P.S. I also LOVED the thank you note and the glass cleaner cloth….already put into use. You thought of everything. Also, your bright smile and ease of conversation was a HUGE impact on me.