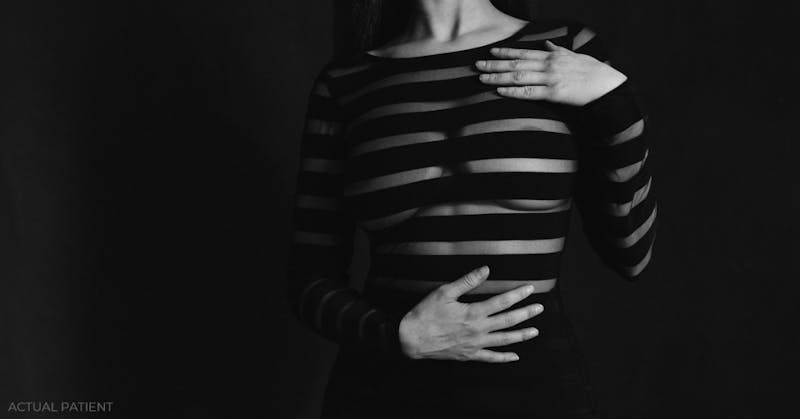 When it comes to breast augmentation, our Austin practice makes it a priority to prevent any regret, remorse, or "wish I would have known" types of feelings. We have an extensive educational process: 1 hour and 15 minutes in consult, 1 hour in pre-op education, and both short-term and long-term follow up after surgery. Our patients are patients for life.
I have placed more than 1,800 breast implants, making me the #1 surgeon by volume for Natrelle® Gel breast implants in Austin and San Antonio for a single breast surgeon practice. Throughout my long experience of performing these augmentations, I've noted a few comments that occasionally come up post-surgery. In this blog post, I'll provide some information around these topics to help potential breast augmentation patients feel as informed and prepared as possible for their exciting next steps.
Your active lifestyle can be accounted for with a special approach.
Returning to exercise is a big priority for many women who are committed to their fitness goals. It's important to know that we can take this into account with Active Augmentation™. I developed this technique to help women achieve a natural-looking size increase while minimizing the recovery time and effect on athletic activities. To learn more about Active Augmentation, please read this previous blog post.
You can combine augmentation with a breast lift for an ideal result.
Women who are looking to enhance their breasts after pregnancy or weight loss often choose augmentation to help restore lost volume. However, a breast lift may also be beneficial in these cases. While a breast lift removes excess skin and creates a higher, perkier appearance, it does not add any volume and can even make the breasts appear slightly smaller. (You can learn more about breast lift surgery from the American Society of Plastic Surgeons). By combining an augmentation with a lift, you can achieve larger, fuller breasts that also appear younger and shapelier. We'll discuss all of these options during your personal consultation.
You can change your implants if your goals change.
One of the things that I always stress in consultations is that the breast is an ever-evolving part of the body. It changes during puberty, pregnancy, weight gain or loss, menopause, and so forth. Because it is highly responsive, the stability of outcomes can vary significantly. Many of my breast patients will have surgery again in the future—not only for this reason, but more commonly because they desire a change in how they look. A woman may want her breasts smaller or bigger or higher or tighter … the list goes on. I perform augmentation revisions to help women feel confident about their breasts throughout their lives.
Your breast augmentation experience should be a rewarding and empowering one, and my team and I make it our priority to achieve exactly that for each woman who visits our practice. To see our actual patients' results, please visit our before-and-after photo gallery.
If you would like to learn more about breast augmentation at our Austin plastic surgery practice, serving women who live in San Antonio, Round Rock, and other Central Texas communities, please contact us online or call (512) 288-8200 to request a consultation.