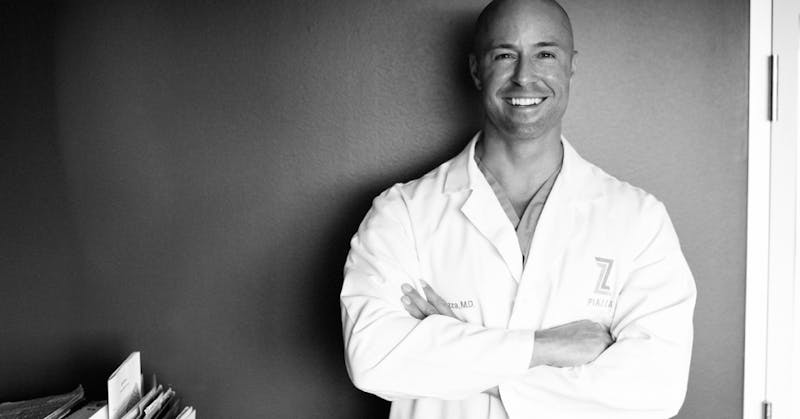 Men and women considering a tummy tuck often start their online research by searching for the "best tummy tuck surgeon in Austin, TX," or whichever area they're based in. It's a great way to find helpful information about doctors near you, but it's important to know what "best" really means as you begin to compare surgeons in your area.
In this blog post, I'll give you a few qualifications to look for to help you determine whether a surgeon you're considering has what it takes to exceed your expectations and provide the care you deserve.
Board Certification
This should be the first qualification you look for. Without certification by the American Board of Plastic Surgery or the American Board of Facial Plastic and Reconstructive Surgery, you can't be sure you're receiving safe, high-quality care.
In addition to being board certified, I'm also a Fellow of the American College of Surgeons (FACS). This means my qualifications, ethical conduct, and surgical expertise meet the group's high standards. It serves as an extra assurance that your health is in trustworthy hands.
Before-and-After Photos
Actual patient before-and-after photos speak for themselves. Viewing these photos allows you to make sure the surgeon's capabilities are in line with your desired results.
With these photos, you'll be able to assess incisions, the real differences created during surgery, and, with a tummy tuck in particular, details in bellybutton appearance. A natural-looking bellybutton is a great indicator of surgical skill and artistry.
To see actual patients' tummy tuck before and after pictures, please visit our photo gallery.
Access to an Accredited Surgical Center
We perform our surgical procedures at the Stonegate Surgery Center, which is accredited by the Accreditation Association for Ambulatory Health Care (AAAHC). This is a leading-edge facility that is run by a group of physicians who keep it updated with the best equipment, amenities, and staff members for optimal safety and efficiency.
Reputation and Reviews
Along with recommendations from friends and family members, real patient reviews are key measures of past patient satisfaction and can give you an unfiltered look into what it's like to be a patient at a given practice.
On our reviews page, you'll find reviews from websites such as Google, RealSelf, and more. You'll be able to read what patients had to say about their experience at the Piazza Center, both in terms of their results and their interactions with our surgeons and staff members.
A Personal Approach
The best measure of my success as a tummy tuck surgeon is the health and happiness of the men and women I treat. I want all of my patients to live confidently, and I take an active role in supporting their wellness long after they leave my office. A past patient of mine recently put this into words to celebrate the 1 year anniversary of her procedure; you can read her blog post here.
The "best" tummy tuck surgeon is the one who makes you feel most supported, understood, and safe as you pursue your aesthetic goals. My team and I pride ourselves on providing this for everyone who visits our practice, and we're ready to do the same for you.
If you would like to learn more about what makes plastic surgery at our Austin practice exceptional, please contact us online or call (512) 288-8200 to request a consultation.