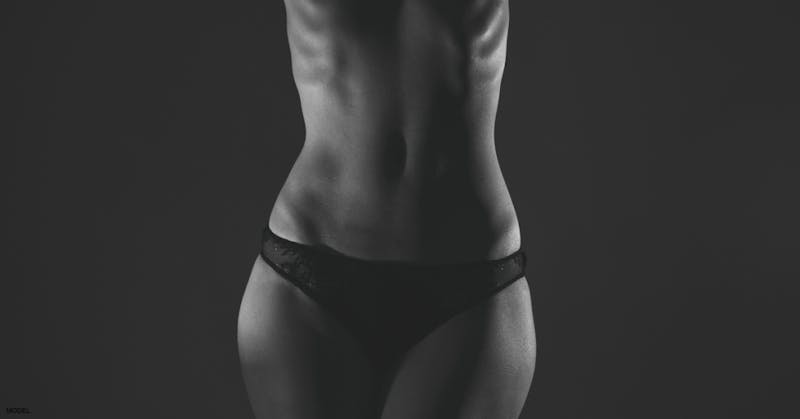 Women and men who undergo tummy tuck surgery at my Austin practice can expect to enjoy a flatter, firmer abdomen and slimmer midsection. This procedure produces beautiful, natural-looking, and long-lasting results, but diligent pre- and post-operative planning— and patience—are all important components of a successful procedure. Use this timeline as a guide during the weeks leading up to and following your procedure.
Before Surgery
1 Month Before: You've decided on a tummy tuck and scheduled your surgery date. Though your procedure is still weeks away, it is time to start prepping for the big day. I recommend that my patients try to form healthy lifestyle habits like eating a balanced diet and regularly exercising. This way, it will be easier to continue these habits after surgery, which is essential to maintaining your results. Additionally, the best candidates for a tummy tuck are close to their ideal weight before surgery—usually within 5 to 10 pounds. These lifestyle changes will help you reach that point. It is absolutely imperative that any patient who uses tobacco in any form, cigarettes or vaping, to stop at least 4 weeks prior to surgery. Even usage of these items one time can have a devastating effect on your outcome.
2 Weeks Before: The Q&A™ is one of the most important visits with one of our Surgical Navigators at our office. In this visit, you will be provided resources, guidelines, and tips on how to make your surgical recovery a speedy one! We love this visit and feel it is vital to bring your supportive caregiver with you. We will provide a lot of information and education about your experience during this visit. Having an extra pair of ears can be very helpful!
1 Week Before: Time to get organized! Make sure you are stocked with comfy clothes, pillows, Netflix shows to binge watch, and meals prepped in the fridge. Decide where you will be spending most of your recuperation time—in your bed or in a reclining chair. Then, make sure all your essential items are within reach so you don't have to bend over too far to reach anything you may need.
1 Day Before: If you haven't already done so, pick up your prescriptions. Make sure you have your surgery plan solidified and have arranged for a friend or loved one to pick you up after surgery and stay with you through the first night. If you have young children, you will need a babysitter, spouse, or grandparent to look after them and drive them to school or extracurricular activities. You won't be able to drive until you are no longer taking prescription pain medication.
Day of Surgery: Dress in loose-fitting clothing and remove any jewelry, nail polish, makeup, or contacts. It is normal to be nervous, but try to relax. Make sure to leave your house with more than enough time to reach the surgical facility, so you won't need to rush or feel stressed.
After Surgery
1 Day After: Your surgery is behind you, but your recuperation has just begun. Your abdomen will be swollen, sore, and you may feel sluggish during the first few days. You can manage any discomfort by taking your prescription pain medication according to our instructions. You should get up to walk around the house for a few minutes every hour or so to promote circulation and reduce the risk of blood clots forming. I want all of my patients walking for a minimum of 5-10 minutes at least 8 times starting today! During this time, it is important to properly empty and care for your surgical drains. Watch this video for a demonstration on drain care.
(Approximately) 1 Week After: You are now on the road to recovery! You will have a post-op appointment to check on your incisions, likely remove your drains, and make sure everything is healing well. Be sure to drink plenty of fluids, which is especially important when taking pain medication (it can cause constipation). Do not overexert yourself. Listen to your body and take it easy.
2 Weeks After: It's time for another post-op checkup. As you continue to heal, it is important to move around to get back your mobility, but don't try to lift anything over 10 pounds. I recommend starting with low impact activity like going on the elliptical, stationary bike, or taking your dog for a walk. However, please don't let your dog walk you!
4 Weeks After: This is an exciting visit! We will start you on my scar protocol to keep your incisions healing well so that these may flatten and fade over time.
6 weeks After: Congratulations, no more activity restrictions at this visit! Yoga, swimming, ballet, barre, CrossFit®—it is time to start getting back into your exercise routine. We recommend that you start out slow and gradually intensify your workouts. Often, my patients state that their tummy muscles feel tight when exercise is resumed, especially core exercises. This is normal. It is important that you feel this, recognize it, and back off with your intensity when this happens. Your body is getting used to the muscles being side-by-side! This will get better with time.
2-3 Months After: Your new tummy will likely be bikini-ready but be patient. Swelling can come and go for months. Your scars will still be healing for up to a year, so make sure to continue your scar protocol and protect them with a mineral sunscreen with a high SPF. We love SkinMedica®'s Total Defense and Repair and EltaMD® UV Sport for protecting your scars.
6 Months and Beyond: The 6-month mark after surgery is a great time to get your after photos taken. Starting at your 1-year anniversary of your surgery, we will schedule annual visits to check in on how you are doing and your results.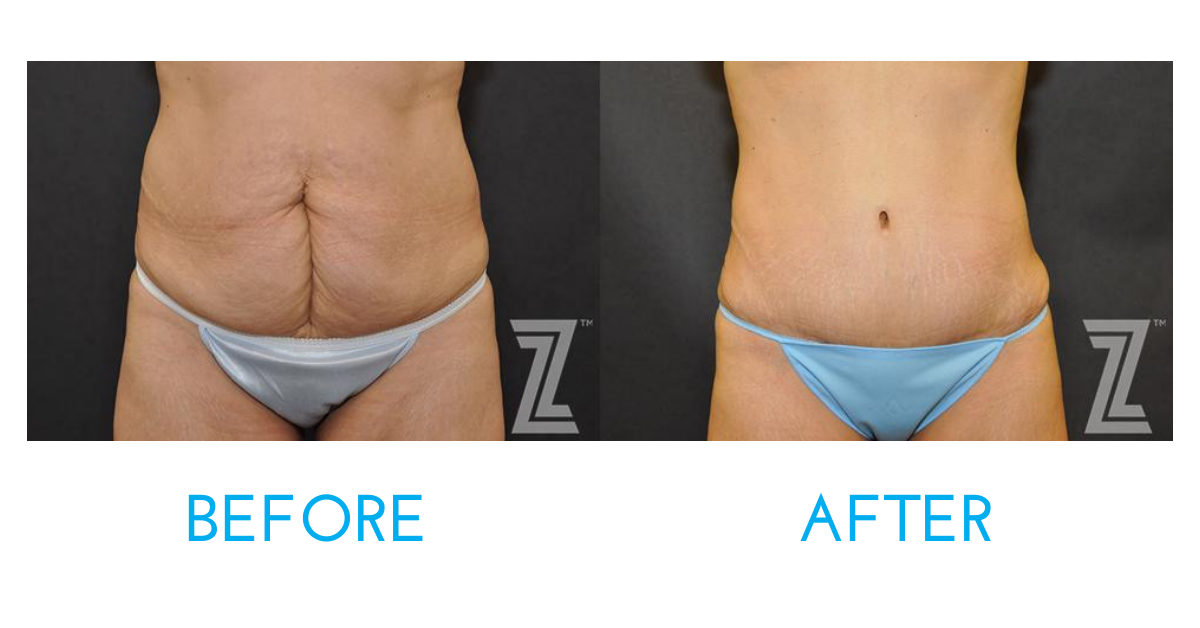 To learn more about tips for tummy tuck recovery, check out my previous blog post, The Dont's of Tummy Tuck Recovery.
The key to achieving your desired results is patience during recovery. Following your surgeon's instructions is a critical part of getting and maintaining flat and attractive midsection. If you want to learn more about your tummy tuck options or other plastic surgery options in Austin, request a consultation or call our office at (512) 288-8200.