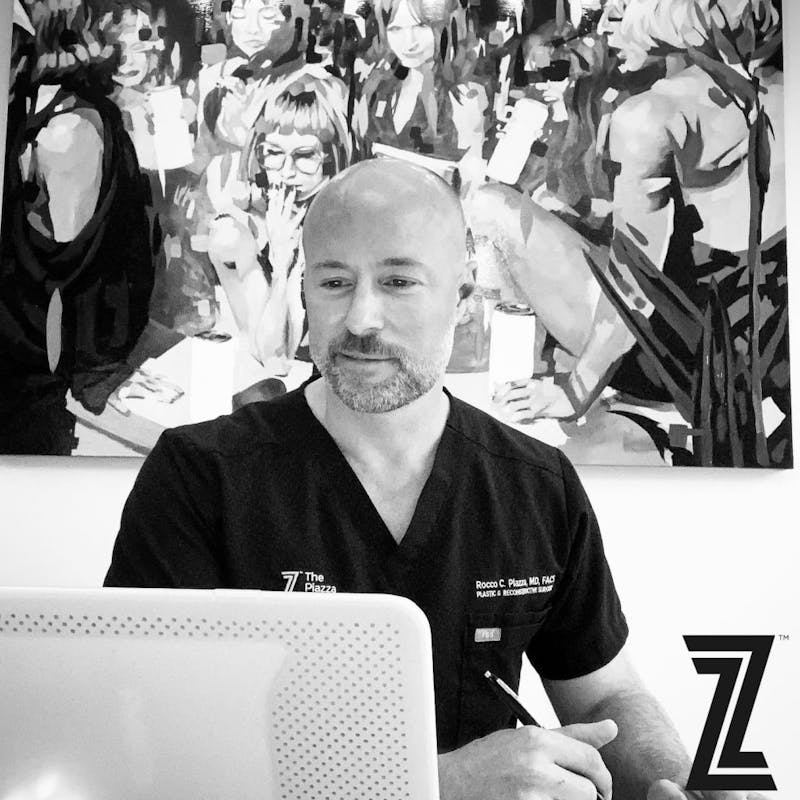 Top 7 Things You Should Do to Look Your Best on Zoom.
As we adapt to this new post-COVID-19 world, many of us have turned to our webcams for video meetings. We have shifted to the new norm of Zoom homeschool, virtual happy hours, video family gatherings, and collaborative conferencing on cam to move projects forward. Spending all this time on camera has many of us questioning our appearance asking ourselves, "wow, do I really look this bad?"
The answer is no. Or, at least, it doesn't have to be. We came up with a few tips for you to put your "best face forward" as we adapt to the normalcy of virtual life.
First things first– Appearance. We really must start here with the basics. Comb your hair, dress nicely (at least from the waist up). Remember to keep a professional appearance. If you want to take it to next level, avoid loud prints as this can be a bit distracting.
Lighting – I think this is actually one of the things that can make the biggest impact on the quality and effectiveness of you on camera. The light needs to be bright, but not too bright, coming toward you (behind the computer screen). Avoid the shadows on your face– for example when the light comes from the side or straight down. Please avoid lighting coming from behind you as this will make it more difficult for viewers to see you. One of the simplest ways to maximize light is to sit in front of a window and let the natural light bathe you. If this is not an option, an LED Ring Light can provide great lighting to keep you looking fresh for $19.99.
Camera Position – This is key! Even though my photo above doesn't demonstrate this, it is very important that the camera is positioned at eye level. You really must avoid the "look inside my nostrils" view when the camera is positioned too low in relation to your face. To be honest, nobody wants to see up your nostrils, I promise. Some people like the camera a bit higher than the eye, but it can look like an overdone selfie, so please don't overdo it. Eye contact is best at eye level. Stack a bunch of books under your laptop until you see the webcam eye to eye.
The Background – This can make the biggest impact on your audience and make you the center of attention. If this is work related, be mindful of the kids and the dog walking on the background. Take some time to set up your space and pay attention to what is behind you. Avoid busy or disorganized backgrounds as this can look sloppy. For example, don't hold a video conference if your unmade bed is in the background. Remember to keep it simple. I love it when there is a well positioned piece of art work in the background or a small console table. If you have a bunch of books behind you, make sure they are organized and look neat. And if none of the above suggestions are an option, you can purchase a green screen on Amazon for a little as $14.98 and post your own unique photo as a background.
Camera lens – The lens you use can absolutely change your appearance. Try to stay from phone cameras. The camera on the screen side of the phone is a wide-angle (fish-eye) camera and will make you look a bit distorted – everything that is in the center will look bigger…even your nose. This is really accentuated if you are close to the lens. While the laptop cameras are not excellent, they are better than phones. The new iPad Pro also has a great camera lens for video conferencing. Another option that may be worth investing in is an HD camera that you can clip on your computer– which is not a bad option with 2460 reviews and an average rating of 4.3 stars for only $19.99.
Sound – It is important that you are mindful of how you sound on the computer. Don't be too far away that the microphone can hear you well. Remember to put the kids and the dog in another room, if that's possible. Make sure you mute yourself when you are listening so unexpected distractions don't happen. And if you are like me and love typing notes (or maybe checking email) while on a call– try to type as quietly as possible.
We are excited to offer you these tips! Now, you are all set to get on that zoom meeting and put your best face forward! Please let us know if we can help in any other way possible by requesting a consultation or calling us at (512) 288-8200 . Remember that a Hydrafacial® Glow Treatment, Microneedling with SkinPen® + Growth Factor Booster and a quality medical grade at-home skincare program can keep your skin looking its very best.