The decision to undergo a plastic surgery procedure is not an easy one; if anyone understands that, it's most certainly me. As the Surgical Care Coordinator of The Piazza Center in Austin, I interact with men and women who have decided to "take the plunge" and put their confidence at the forefront every day.
After years of explaining surgical plans, answering thousands of questions, and reassuring nervous patients the day of their surgeries, I decided to become a surgical patient myself and undergo an abdominoplasty (a.k.a. tummy tuck) and liposuction — 2 procedures I had been considering since the birth of my first child. It's important to note that as a mom the decision to put myself — and my body — first was extremely difficult. If you're a parent, you know exactly what I mean.
That said, I am so excited I finally did this for myself and even more so, I am thrilled with my results. When Dr. Piazza asked if I would share my personal experience, I jumped at the opportunity! As both a patient and a Surgical Care Coordinator, I hope my unique perspective will provide useful insight and help others prepare for a successful surgery.
About Me:
As I mentioned before, I am the mom of two beautiful children, ages 18 and 7, who were both delivered via C-Section. I struggled for years with infertility and underwent treatments to conceive. During this time, I had significant changes to the waistline. Plus, an "apple body shape" (carrying weight in the abdominal region) runs in my family.
After having my son at a young age, I was never able to regain a flat belly or feel comfortable enough to wear a bikini. While CoolSculpting® treatments significantly helped reduce fat, I wasn't able to completely minimize the "fullness" caused by the separation of the muscles.
My Concerns:
During my initial consultation, I shared my main concerns with Dr. Piazza: muscle separation causing a round appearance to the abdomen, localized adiposity (a fancy word for fat) of the upper abdomen and flank region, as well as minimal stretch marks and skin laxity (loose skin). Together, we decided that a combination tummy tuck and liposuction of the upper abdomen and flank region would achieve the results I was looking for.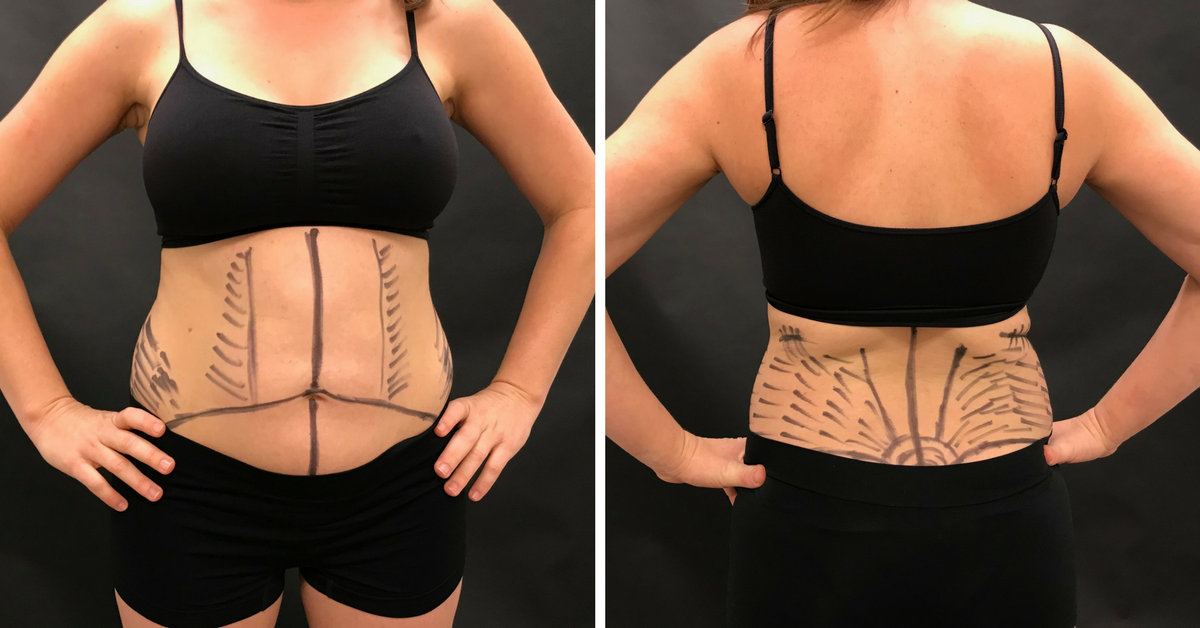 Dr. Piazza explained that, unfortunately, because I did not have a significant amount of skin laxity (loose skin), my procedure would likely result in a small vertical scar in addition to my main horizontal "hip to hip" scar. I decided that the trade-off, and flat tummy, was well worth it. Spoiler alert: it definitely was.
Surgical Coordinator Tips:
Prepare for your initial consultation: bring photos of before and afters that resonate with you, write down a list of initial questions, and wear comfy clothes that are easy to slip on and off.

Bring a supportive friend or family member to help take notes (and provide emotional support, just in case).

Get excited: this is a first and important step towards your most confident you!
Preparing for the Procedure:
As a member of The Piazza Center team, I knew I was in the best of hands throughout the entire pre-op process. Each appointment was detailed, answered all of my questions, and eased any nerves I had — yes, even Surgical Care Coordinators get a little nervous before surgery!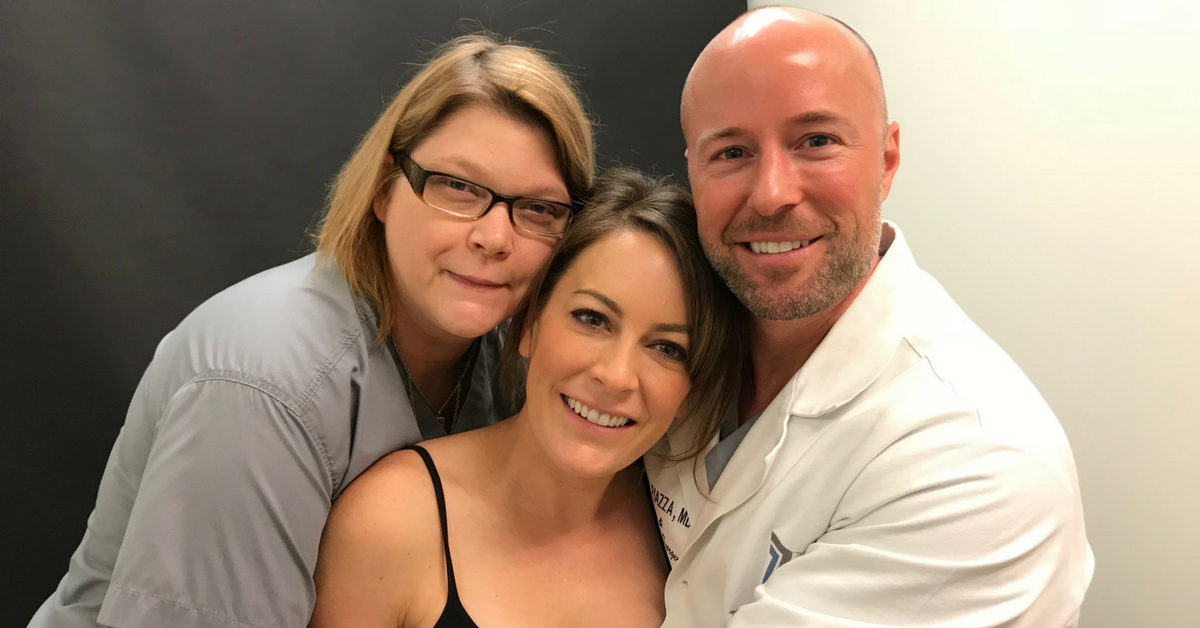 Following my pre-operative appointment with Heather, I followed the detailed pre-op and post-op instructions, which included:
Taking the VitaMedica vitamins that were supplied to me.

Purchasing all items on my "grocery list", including: Colace, Hebiclens, unscented body wash, etc.

Ensuring my caretakers were in place.
Surgical Coordinator Tips:
Stock your kitchen with prepped meals and healthy snacks: protein bars, smoothies, etc. The last thing you'll want to do while recovering is spend time cooking!

Get your Netflix queue ready – You're going to have some down time while you are recovering. I know, I know, as a mom this can be really tough. Ease into the process – if this mama of 2 can relax, you can too!
Want to read more about the day of surgery, recovery, and results? Stay tuned for part two of my story, coming soon!