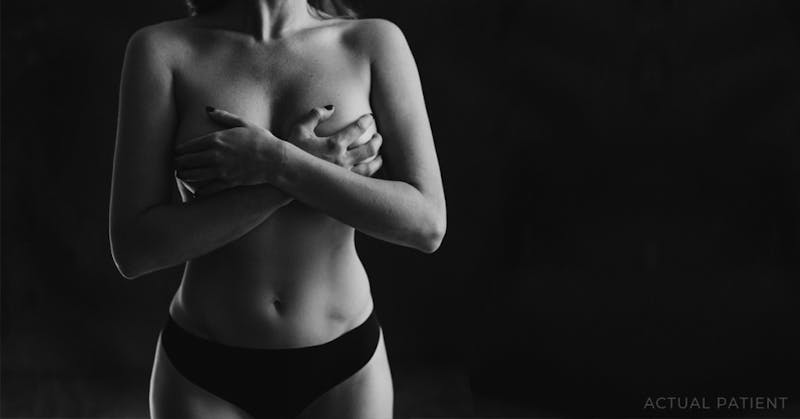 In a world full of gossip magazines and beauty blogs, you've probably seen a few plastic surgery articles. A lot of them have dramatic headlines and click-worthy snippets—but often not a lot of truth. From breast implants to tummy tuck techniques, my Austin patients usually have a lot of plastic surgery questions. Unfortunately, many of their worries are based on myths and misconceptions.
In this blog post, we'll separate fact from fiction and bust 10 common plastic surgery myths.
Myth #1: All breast augmentation surgeries make your breasts look fake
Fact: Despite what you may have heard, breast augmentation is all about proportion and shape. Patients can also choose different implant types that create different results. A rounder implant will project more prominently from the chest, while a teardrop-shaped implant will appear more subtly. The majority of women who are interested in breast augmentation want a natural look and size that fits their body shape.
Myth #2: Lip augmentation makes your lips look like the women on Real Housewives
Fact: Lip augmentation results all depend on the techniques being used. If you're seeing lips that look disproportionate or too large for a person's face, the injector most likely used too much product or an outdated technique. Our own expert injectors always pay careful attention to the patient's individual anatomy. We create lips that look naturally, flatteringly full, with the bottom lip just slightly bigger than the top lip.
Myth #3: Removing fat with liposuction or CoolSculpting makes other parts of the body look larger
Fact: Sometimes patients are worried that a fat reducing procedure will make their arms look bigger or their face look fuller. Good news: by following a healthy lifestyle with proper nutrition and exercise, patients can enjoy a balanced body shape and beautiful, long-term results.
Myth #4: Facial fillers can replace a facelift
Fact: A facelift can reposition tissue and address the neck area in ways fillers cannot. However, fillers are excellent for adding lost facial volume and giving a boost to your skin. They're a great short-term, nonsurgical way to fight the signs of aging. If you're unsure about committing to a facelift, give facial fillers a try.
Myth #5: Silicone breast implants can leak
Fact: Implants have evolved since the '80s and '90s. Modern silicone implants are made with a cohesive, gummy-like gel that holds its form (hence the nickname "gummy bear implants"). These devices have a thick outer shell, and the gel within does not "leak." Cohesive silicone implants are used in the majority of breast augmentations today.
Myth #6: Plastic surgery is only for women
Fact: Plastic surgery is more popular than ever among both women and men alike. Over 1.3 million cosmetic procedures were performed on men in 2018, and 35% to 40% of our own Austin patients are men. BOTOX®, fillers, and body contouring procedures (such as CoolSculpting® and liposuction) are popular with our male patients.
Myth #7: Waistline contouring is a weight loss procedure
Fact: Procedures such as liposuction or a tummy tuck can remove excess fat and skin, but that doesn't exactly translate to pounds on the scale. The goal of these surgeries is less about weight loss and more about contouring the body to give your silhouette a tighter, toned appearance.
Myth #8: It is very risky to undergo anesthesia
Fact: Safety is always the top priority for every plastic surgeon, and there is little reason to fear anesthesia. For healthy patients, the risks of anesthesia are no greater than getting in the car and driving around the city.
Myth #9: Areolas are removed and then reattached during breast augmentation
Fact: No, the areolas are rarely removed for breast augmentation or a breast lift. Incisions can be placed elsewhere and customized to the patient's needs.
Myth #10: All plastic surgery certifications are the same
Fact: When it comes to plastic surgery, you always deserve the best. Be sure to find a plastic surgeon who is certified by a legitimate medical board such as the American Board of Plastic Surgery. Another helpful tip is to browse before and after photos. Analyze their style and decide if that look is something you want for yourself.
There's a lot of misinformation out there on the internet. We're always happy to share the real facts about plastic surgery with our patients from Austin, San Antonio, and Round Rock, and you can hear more about the facts in my interview with Studio 512 below.
If you have any other plastic surgery questions, request a consultation online. You can also contact our practice by phone at (512) 288-8200.