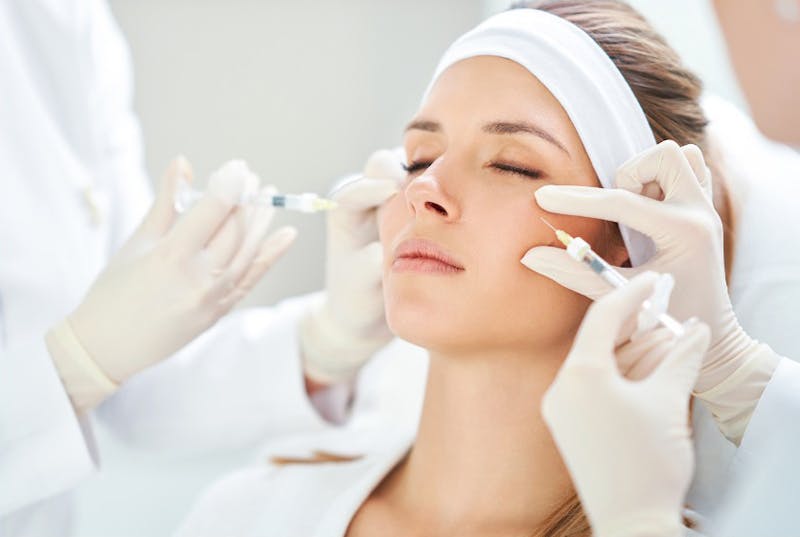 The season of weight loss…
It seems like our efforts to lose weight have grown from a springtime fling to a year-round commitment. Instead of talking in the spring about getting back into shape as we approach the 9 month long summer we have here in Texas, this year the conversation has shifted to a new hot topic when it comes to weight loss and body contouring.
Over the last several months, it has felt like every third or fourth patient I see has mentioned that they were taking "The Skinny Shot" for mild to significant results. For those that have been hiding in a cave… "The Skinny Shot" or Semaglutide, sold under the brand names Ozempic, Wegovy and Rybelsus, is an antidiabetic medication used for the treatment of type 2 diabetes and as anti-obesity medication intended for long-term weight management.
Before these posts get over saturated…let me give my two cents.
First and foremost, I'm not equipped to weigh in (pun intended) on whether this is an appropriate form of weight loss or weight maintenance. And I want to respect those that are trying to live a healthier lifestyle and therefore I don't want to be careless when using the term "Ozempic Face"
However, I've noticed some trends when it comes to assessing these clients due to the rapid weight loss. I've noticed more laxity in the skin, hollowing to the temples and under eyes, deflated lips, loss of collagen, and a weakness in the skin's integrity. I've noticed laxity at the jawline, creation of jowling, and a loosening of neck skin. While they may have lost weight, the changes in the face are actually aging them rather then giving the appearance of a healthy lifestyle change.
In order to manage a healthy facial aesthetic while going through weight loss, I have placed my clients on the following protocol:
Sculptra is placed globally to address facial volume loss from temples to jawline. Fertilizing natural collagen reproduction and restoration of hollowing, contour, and skin integrity.
Hyper-dilute Radiesse is a specialized mixture that I inject in the neck and chest to trigger the body to stimulate NEW collagen and elastin leaving these areas visibly smoother, firmer and rejuvenated.
Dermal filler is injected in the under-eye area to treat under eye hollowing, as well as in deflated lips and lip lines.
This combination of therapies will ensure that meeting your weight loss goals will leave you looking healthy rather than contributing to a prematurely aged appearance. Let your healthy changes shine!
Truth is, this is nothing new, we are just seeing an influx in facial volume loss and volume deflation with the popularity of these medications. I would recommend the same for any weight loss or aging patient that was experiencing facial volume loss.
And when you have stabilized your weight loss and your breasts are deflated and at your knees…I've got a guy! 😉