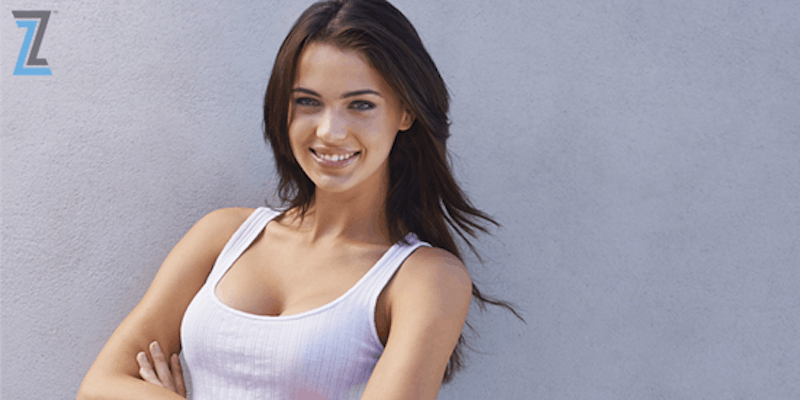 Have you ever fantasized about taking unwanted fat from one part of your body and moving it to your breasts? If so, you're not alone. Plastic surgeons have been working on ways to make that exciting idea possible for decades, and in the past few years, we've made major strides. I now safely and effectively incorporate this treatment, called fat transfer or fat grafting, into breast augmentation procedures at my Austin practice fairly regularly.
How Does Fat Transfer Breast Augmentation Work?
First, I use liposuction to take fat from an area where it's unwanted, such as the thighs, hips, or abdomen. Then, I quickly purify the fat so only the healthiest fat cells remain, improving the odds that the fat will survive in its new home. Finally, I inject those fat cells in careful layers to any area you want to enhance. It's common to use fat for facial or buttock enhancement, but it's also becoming quite popular for the breasts.
Which Is Better, Fat Transfer or Implants?
Fat transfer to the breasts is a relatively simple procedure and it comes with some special benefits. However, there are also some reasons breast implants might still be preferable depending on your goals. Let's look at some benefits of each:
Fat Transfer Advantages
Fat provides a very natural, soft alternative to breast implants, and many women like that look and feel.
Once the fat is injected, a certain percentage will be absorbed, but for the most part, results are permanent, whereas breast implants need to be replaced every 10 or 15 years.
Patients get the added benefit of liposuction for unwanted fat, enhancing multiple areas all at once.
Breast Implant Advantages
You won't be able to enlarge your breasts with fat as much as you could with implants. Using fat, you can typically go up about a cup size. This modest gain is just right for some patients, but others prefer more volume.
Getting the results you want may require 2 or 3 rounds of fat transfer, whereas breast implants require just a single surgery and recovery period.
Some women don't have enough fat elsewhere on the body to achieve an adequate boost with fat transfer.
For these reasons, women who come in seeking fat transfer breast augmentation sometimes end up deciding on breast implants instead. At my Austin, TX practice, I often recommend a highly cohesive, anatomically shaped silicone breast implant, such as the Natrelle® 410, which can achieve a soft feel and a beautiful, natural-looking contour. Learn more about breast augmentation surgery in this blog post.
All in all, both options can create beautiful results. I also often use fat transfer for breast reconstruction patients and for aesthetic breast revision. It's a versatile, innovative option that has brought a lot of women great results.
If you'd like to find out which of these approaches might be right for you, I invite you to contact my office. We'll have a candid talk about your body and your goals and get you on your way to enhanced breasts and rejuvenated confidence.