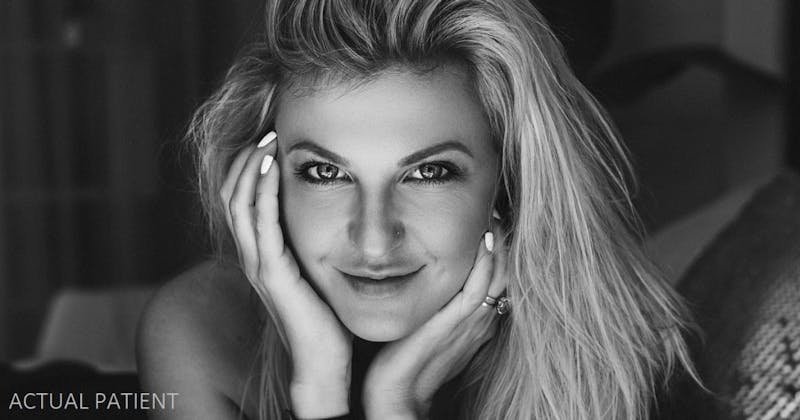 Often when patients come to The Piazza Center for aesthetic skin treatments, they know what they want to get out of the treatment, but they don't know which treatment will enable them to achieve the results they want. I'd like to clarify the differences between the laser skin resurfacing treatments, microneedling, HydraFacial and chemical peels we offer to help you understand your options for skin care in Austin.
What is BBL™?
The light energy delivered by BBL™ (BroadBand Light) will gently heat up the upper layers of your skin. The heat absorbed by the targeted areas will stimulate your skin cells to generate new collagen. This will help restore your skin to its natural beauty and make it smoother, vibrant, and younger-looking. We can also focus the light energy more specifically to correct brown spots (hyperpigmentation) and redness (visible blood vessels in the skin). The exciting thing about this treatment is that the effects are additive over time, which result in beautiful results in the long-run with consistent treatment. We recommend 3-4 treatments per year. That's one ever 3-4 months. Check out this video of a BBL treatment on me!
BBL
Depth: Non-invasive treatment that targets both the epidermis and dermis
Treatment Duration: 20-40 minutes
Frequency:

Correcting Sun Damage- 1 treatment every 4 weeks for 3 treatments total
Maintenance- 1 treatment every 3 to 4 months

Social Downtime: Zero
Pricepoint: $400 to $695
What is HALO?
The HALO Hybrid Fractional Laser treatment we offer uses a sophisticated tool that senses precisely how much laser light pressure and frequency your skin requires to break down the damaged epidermis and pave the way for new growth. This will remove dark pigmentation and sun spots, improves skin texture, reduces pore size, and help reduce the appearance of fine lines. This procedure combines an ablative treatment to the epidermis (outermost layer of the skin) while simultaneously generating heat in the dermis (deep layer of skin) that allows for resurfacing and tightening, respectively. This is the most advanced skin resurfacing treatment available with the greatest impact on improved skin health. We recommend that this treatment be done once per year, but many of our patients choose to do this treatment every 6 months. The procedure takes about an hour to perform. Check out video 1 and video 2 of HALO & BBL on me!
HALO
Depth: 50 to 100 Microns (epidermis for the 2940nm wavelength)
600 to 700 Microns (dermis for the 1470 nm wavelength)
Treatment Duration: 1 hour
Frequency:

1 treatment every 12 months (minimum)
More aggressive approach is one treatment every 6 months.

Social Downtime: 4 to 6 Days
Pricepoint: $1500 to $2700
What is Contour TRL™?
The Contour TRL (Tunable Resurfacing Laser) is a full-field skin resurfacing solution, capable of a wide variety of treatment options using advanced Erbium Technology. Competitive lasers, like CO2 Lasers, often leads to suboptimal treatments and undesired side effects like hypopigmentation, sustained erythema, and prolonged recovery times. TRL technology provides the ability to plane down wrinkles externally while internally stimulating the dermal collagen matrix to firm the skin and add dermal resilience. Primary treatments include:
Mild to deep wrinkles
Persistent peri-oral (mouth) and peri-orbital (eye) deep wrinkles
Acne scars, post-traumatic and surgical scars
Skin changes related to sun damage like Actinic Keratoses
Pigmented lesions
Lax skin in all areas (including upper and lower eyelids)
Poor skin tone/texture
Contour TRL can treat all skin types, both on face and body.
Contour TRL
Depth: 100-800 Microns in depth (epidermis & dermis) for the 2940nm wavelength
Social Downtime: 10 to 14 days
Frequency: 1 treatment every 10 years
Pricepoint: $4,000
Treatment Duration: 1 hour

What is Microneedling?

We use the Eclipse MicroPen™ for microneedling, which offers unparalleled safety and reliably beautiful results, especially when compared with older dermarollers. You can expect tighter, smoother skin, even skin tone, smaller pore size, and reduced appearance of fine lineswith this leading-edge technology. Each microneedling procedure starts with a sterile, single-use tip that contains 12 very small needles. We guide the pen across your skin while the automatic tip rapidly makes thousands of microscopic perforations in your skin through the epidermis and down into the deep layers of the dermis. This is a very different type of treatment as compared to HALO Hybrid Fractional Resurfacing and does not generate heat in the deep layers of the dermis. The heat generated with HALO is powerful at stimulating the contraction of collagen and elastin for skin tightening. Therefore, this treatment requires 3 to 6 treatments every 4 to 12 weeks in order to achieve the same results as HALO. Most procedures last about an hour.

Microneedling

Depth: 2500 Microns (epidermis & deep reticular dermis)

Treatment Duration: 1 hour
Social Downtime: 12 to 24 hours.
Pricepoint: $300 to $475
Frequency: 3 to 6 times at 4 to 12 week intervals

What is a Hydrafacial™?

HydraFacial MD is the only hydradermabrasion procedure that combines cleansing, exfoliation, extraction, hydration and antioxidant protection simultaneously, resulting in clearer, more beautiful skin with no discomfort or downtime. The HydraFacial treatment is soothing, moisturizing, non-invasive and non-irritating and delivers an immediate, fresh, healthy glow to your skin. This treatment is a wonderful complement to your current at-home skin care regimen and can be the best way to get your skin event-ready for a night out on the town or an upcoming charity gala.

Hydrafacial

Depth: Superficial, Non-invasive (epidermis)
Frequency: 3 to 6 times at 4 to 12 week intervals
Pricepoint: $150
Social Downtime: Zero
Treatment Duration: 30 minutes

What is a Chemical Peel?

Chemical peeling is a procedure that aims to accelerate skin exfoliation by the use of chemical substances resulting in renewed, healthier looking skin and more uniform complexion. Most peels address the visible skin imperfections that result from skin aging and sun exposure, such as fine lines and wrinkles, uneven skin tone and texture. Peels also address skin tone unevenness that can be caused by acne scarring or pigmentary changes. We offer a range of different strength chemical peels that our professionals can select to provide the optimum treatment for their patients.

Chemical Peel

Depth: Superficial (epidermis)
Frequency: 3 to 6 times at 3 to 4 week intervals
Pricepoint: $150 to $250
Social Downtime: 5 to 7 days
Treatment Duration: 20 minutes
SCHEDULE YOUR FREE VISIA SKIN ANALYSIS NOW
If you have any questions about the skin care and aesthetic services we offer at The Piazza Center, request a consultation online. You can also contact our Austin practice by phone at (512) 288-8200.