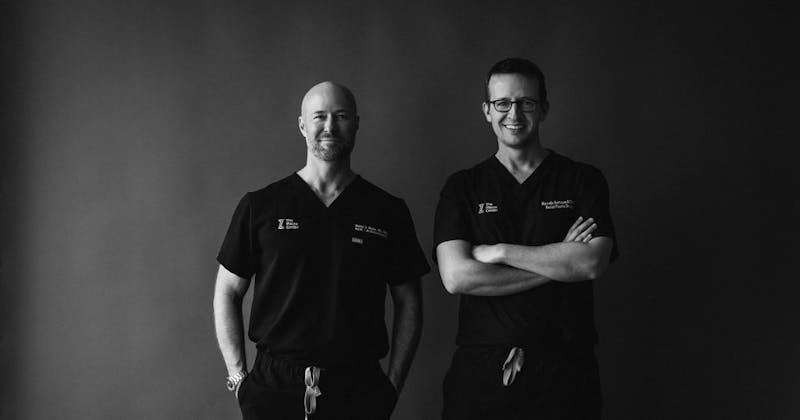 I often talk to patients at The Piazza Center who are on the fence about that special enhancement procedure they've been considering because of misconceptions surrounding cosmetic procedures. And there's definitely a sizeable gap between these 'myths' and reality.
Here are three common misconceptions about cosmetic procedures that I often address with my patients:
1) Procedure confusion:
Liposuction vs. Tummy Tuck
Liposuction eliminates fat cells from stubborn areas unresponsive to diet and exercise such as hips, thighs, and stomach. While a tummy tuck also gets rid of fat from the stomach, the main goal is repairing muscle separation (recurs diastasis) which flattens the tummy, removing excess, or stretched out, skin typically following pregnancy or dramatic weight loss.
Breast Augmentation vs. Breast Lift
Breast augmentation increases the size and shape of the breast. A breast lift improves positioning on the chest and corrects drooping breasts—common after pregnancy and as women age. A lift does not alter the size of the breast, but it does improve the shape significantly.
Botox Injections vs. Dermal Fillers
Both Botox and dermal fillers are administered via injections to smooth wrinkles and fine lines. Botox is generally used to relax muscles where more pronounced wrinkles and lines occur—forehead, eyes, and frown lines. Dermal fillers are best suited to tiny, finer lines but additionally plump up collagen in areas like cheeks and restore or enhance volume of the lips.
2) Plastic surgery is just for women.
Today, men care about their appearance equally and want to look and feel their best also in professional and personal settings. In fact, the American Society of Plastic Surgeons reported that more than 1.3 million cosmetic procedures were performed on men alone in 2018. In fact, we've created our BBH Loyalty Program for men to encourage treatment consistency each month. It includes a monthly HydraFacial™ , brow shape, quarterly BOTOX® Cosmetic (40 units) or Dysport® (120 units) treatment, 20% off all skin care products and special upgrades and promotions.
3) All plastic surgeons are the same, holding the same certifications and credentials.
Be certain that no matter what type of enhancement you're going for, you are consulting with a board-certified plastic surgeon — accredited by the American Society of Plastic Surgeons, American Society for Aesthetic Plastic Surgery, or American Academy of Facial Plastic & Reconstructive Surgery