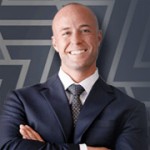 At our skin care center in Austin I am frequently asked about melasma? Melasma is a light to dark skin discoloration that appears on sun-exposed areas of the face. Although it can affect anyone, Melasma is particularly common in women, especially pregnant woman and those who are taking oral or patch contraceptives. During pregnancy it is commonly known as the "mask of pregnancy" and often improves when hormone levels drop after pregnancy or when alternating methods of birth control. Affected areas can also improve with regularly scheduled aesthetic treatments such as chemical peels and the use of Hydroquinone and Kojic Acid. With these treatments the effects are gradual and a strict avoidance of sunlight is required. The judicious use of sunscreens with physical blockers such as titanium dioxide and zinc dioxide is preferred. Any sun exposure is capable of stimulating pigment production. It is important to remember the majority of the treatments offered are safe during pregnancy and starting early can help prevent the worsening of hyperpigmentation. A client with this condition may need long-term treatments to clear or improve those areas.
So here are my recommendations:
Strict avoidance of UV-light
Skin Care Products

Incorporate a skin lightening agent
Skin Enlighten Brightener (Kojic Acid + L-Arbutrin): Safe during pregnancy; Apply each morning and evening to full face.
Hydroquinone 4%: Apply each morning and evening as a part of your daily skin care regimen
Apply daily sunscreen
Theraderm Platinum 43- Physical Blocking sunscreen: Apply before makeup as the last step in your daily skin care regimen
Blue Lizard Sunscreen (Sensitive)—for your active lifestyle. Water resistant up to 240 minutes under water. Must remember that a little of this product goes a long way and that you must re-apply after you go swimming, jogging or towel off.
Rae Cosmetics Mineral Make-up; this is a physical blocking agent that prevents UV light from penetrating the skin. It is a fantastic make-up line for the active Austin woman—that still allows you to work-out at the gym or run town lake while looking great and without clogging your pores!
A regularly scheduled series of Chemical Peels

(recommendation of a minimum of 3 scheduled 3-6 weeks apart). Chemical peels work by causing damage to the outer layers of skin, which results in exfoliation as new skin regenerates reducing pore size, stimulating collagen production, effacing fine lines/wrinkles and corrects hyperpigmentation.

Lactic Acid Peel (safe during pregnancy) (mild but effective)
Jessner's Peel (moderately aggressive)
PIAZZA Signature Peel (most aggressive)
Intensed Pulse Light Therapy with a Photofacial

Treatments take about 15 minutes and should be performed in a series of 5 for the most effective results. Photofacials can be alternated with chemical peels and can be performed every 3-6 weeks.
If you are interested in finding out more about any of the skin care services we offer, call my Austin plastic surgery office at (737) 787-7338 or contact us via email to learn more! You can also sign up for our monthly newsletter on our "news" page.