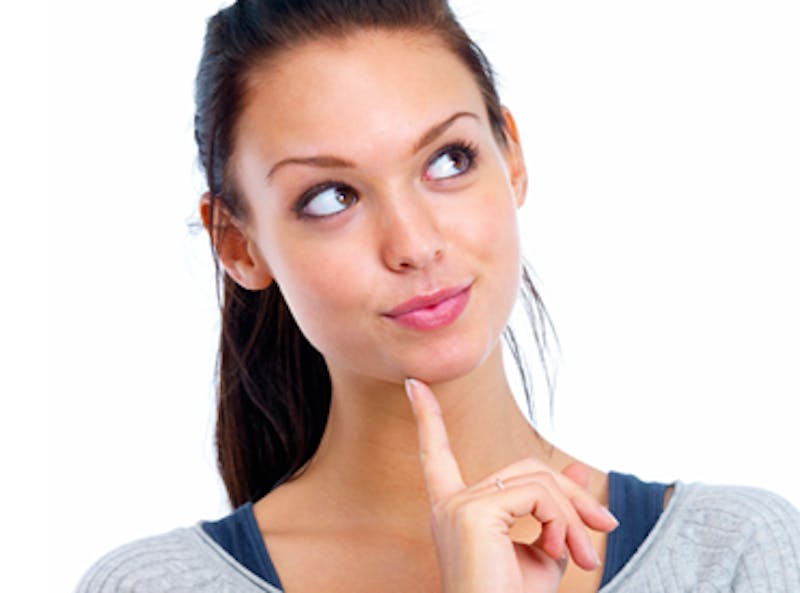 Your breast augmentation consultation is the time to really delve in and discuss the procedure, from your personal cosmetic goals to each of the customizable options I offer at my Austin practice. It's also the perfect time for me to answer your questions. Believe me — as a breast specialist, I've heard them all.
There is never a wrong question to ask at a consultation, but there are certainly some ways to make the most of our time together and to help you get the precise answers you're looking for. I understand that knowing what to ask can be tough, so here are a few questions to get you started.
Ask this: "Am I a good candidate for breast augmentation?"
Not that: "Do you think I need breast augmentation?"
Only you can make the very personal decision about whether breast augmentation is right for you. Once you tell me your goals, I can tell you what the surgery can accomplish and whether you are a good candidate.
The ideal breast augmentation patient:
Is healthy, both physically and emotionally
Understands all of the implications of the procedure, including potential risks
Knows the limitations of the procedure
Has realistic expectations of her results
Ask this: Are you a board-certified plastic surgeon specializing in breast augmentation?
Not that: Are you a board-certified plastic surgeon?
It's wonderful that you're confirming board certification (yes, it's that important), but I want you to go a step beyond that.
Once you have established that your surgeon is board certified, check on whether breast augmentation is a procedure of specialty. You can learn more by asking how many of the procedures he or she has performed total, as well as in the past year. Also, ask to see the surgeon's photo gallery of results. There should be a lot of cases, and you should see strong results for many different body types. Many surgeons have online galleries, but you'll likely find more cases on file at the practice.
Ask this: What proportions are appropriate for my body type?
Not that: How big can I go?
A defining characteristic of my approach to breast augmentation is the emphasis I place on proportion rather than cup size. Many patients come in with an ideal bra cup size in mind, but more important factors are body type and overall silhouette. The goal is to determine the implant size that will best fit with each woman's shoulder, waist, and hip measurements.
My aim is to provide natural-looking results that create an appealing hourglass figure and look great from any angle. That starts with careful planning and a trained aesthetic eye for balance and proportion.
Ask this: What can I do to recover as safely as possible?
Not that: How can I fast-track the recovery process?
Of course you want to get your life back to normal as quickly as possible — I want that for you, too! But the recovery period should be all about taking it easy. Your health is the No. 1 priority. As I mentioned in a recent blog post, the weeks following your procedure are perhaps the most important part of the entire process. I will give you a timeline of when you can expect to get back to certain activities, but I want your focus to be on healing.
I hope you're now off to a good start with your breast augmentation questions. What else do you want to know? Leave me a comment below, contact me online, or write your questions down and we'll address them when you're here. I promise to give you my undivided attention, best advice, and most in-depth answers.