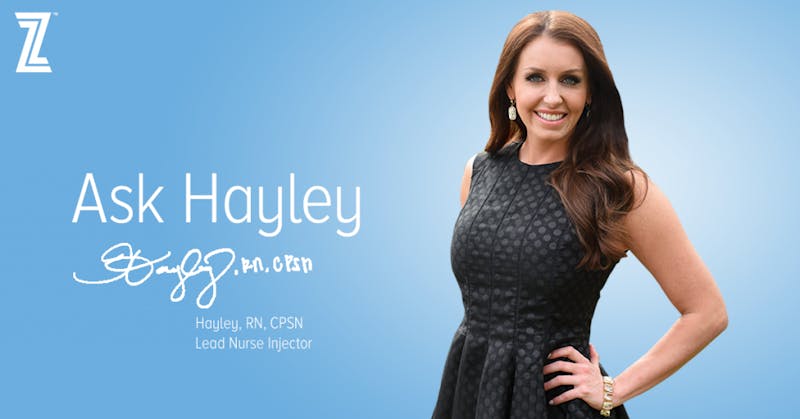 I will proudly never be seen on open night of the "most fabulous restaurant in Austin"; I believe there is an adjustment period. I like the valet to learn the fastest route, the staff to get familiar with the wine list, and the grill to get a little grease on it before you see my name on the reservation list.
That being said, I will also not be the "first" to carry any new product on the market at our plastic surgery practice in Austin. Every new product needs time to "iron out the kinks." I like to deliver the best and most predictable results to my clients. I want "WOW" results. I want to be able to confidently tell a client how long it will actually last (not what the manufacturer is telling us), I want to be able to be able to share how much actual swelling they can anticipate, I want to be able to share before and after photos of my clients.
KYBELLA® came out a little less than a year ago and, WOW, it has proven itself! KYBELLA improves the appearance and profile of moderate to severe fat below the chin, also called the "double chin". KYBELLA is a permanent fat reduction! Say so long to the days we thought we had to have surgery or live with our double chin!
I have often felt limited as a nurse injector because many of my clients were looking fabulous after a variety of non-surgical injectables like BOTOX® Cosmetic and JUVÉDERM VOLUMA® XC, but I had limited ability to address the chin area. As an injector, I feel like I have been set FREEEEE!!! I now have an answer! I am so impressed with the results of KYBELLA and can't wait to share the good news!
Ok, so let's get to the nitty gritty. The FAQs…
"Will I have downtime?"
Total injection time takes approximately only 2-4 minutes! On average, my clients are rating their discomfort as a 3/10 on a pain scale during injection. I like to be transparent with my clients so they can plan accordingly….you will swell. Like….really….swell. BUT, swelling is our friend! Swelling will help clean out all the fat we just attacked! Besides, it's turtleneck season! So, grab your scarf and be ready for a chiseled jawline by spring.
"Does it actually work?"
The results speak for themselves, don't you think?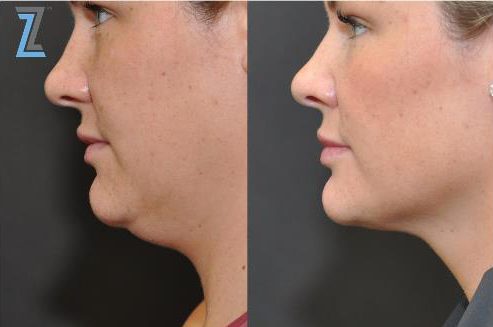 "How much does it cost?"
KYBELLA is an injection that gives best results when done with multiple treatments. Most patients will have 2 treatments, 8 weeks apart. Cost can vary depending on how many treatments are needed and how large the treatment area is; however, on average total cost of treatment is $2,400.
Want to learn more about KYBELLA? Schedule a consultation today! Together, we'll discuss the treatment, the cost, and how it can make an incredible difference for you.