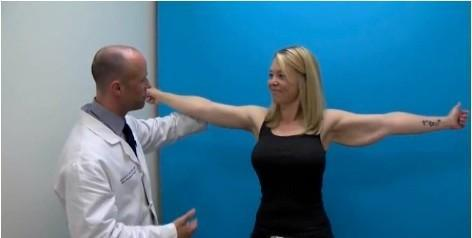 Which procedure is the fastest growing cosmetic surgery? While breast augmentation and liposuction in Austin are still the two most popular, brachioplasty, or surgery to remove excess skin from the upper arm, has experienced the most dramatic rise in demand.
According to the American Society of Plastic Surgeons, more than 15,000 upper arm lifts were performed in 2012, a 4,378% increase from 2000.
A major cause for the growth is an increase in weight loss surgery. Other factors include more awareness and greater attention to the well-toned arms of high profile women like Michelle Obama and Jennifer Aniston.
When A Personal Trainer Isn't Enough
Even the best diet and exercise regimen can't cure excess skin. For those that have undergone a large weight loss, extra skin is an embarrassing reminder of the past. The only way to get rid of the loose skin is with surgery.
Following the procedure, most patients experience a boost of self-confidence.
Marcy Evans, 35 years old, is considering the surgery after shedding 125 pounds following weight loss surgery in 2009 and keeping it off with a healthy diet and exercise. The excess skin on her arms means she never wears sleeveless shirts or dresses and is careful about when she raises her arms.
"When you have these arms, you not only wave once you wave twice because your arms flap," said Evans in a recent interview with KVUE. "I don't want to be ashamed to show my arms."
What To Know
While the surgery can significantly improve the look of a woman's arms highlighting both the biceps and triceps, patients must feel comfortable about the scar and recovery process.
Upper arm lift surgery involves making an incision either from the armpit to the elbow or along the back of the arm to remove excess skin. Recovery involves keeping arms raised at shoulder height for at least one week. While a scar will be apparent after the surgery, it will fade with time. Upper arm liposuction contouring can help improve the appearance of the upper arms in patients who have minimal excess skin and good skin quality.
I recently discussed this topic in the Austin Beauty Guide. If you are interested in discussing if this Austin plastic surgery procedure is right for you, please email us or call The Piazza Center at (512) 288-8200 to schedule your consultation.