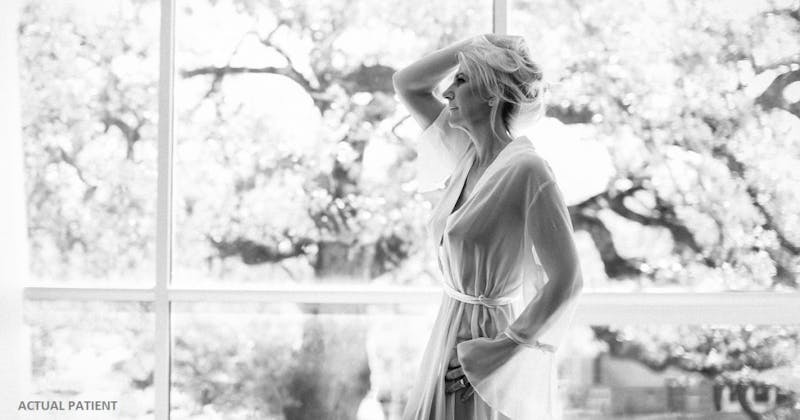 Although injectable fillers (synthetic dermal fillers or fat injections) have a very important place in facial rejuvenation, any technique that only adds volume to the face is not necessarily a "lift." That being said, commonly these procedures will complement each other when creating an improved result.
Facelift procedures involve an incision around the ear – typically in front of the ear, around the ear lobe and behind the ear – and dissection and suspension of facial tissues that have become saggy. To learn more about facelift incisions, click here.
Types of Facelift
Types of Facelift
None of these facelift techniques will make the patient look "plastic" or "weird" if done properly. The real key is to find a surgeon that is dedicated to facelift surgery to recommend the right procedure and then execute the procedure in the proper way.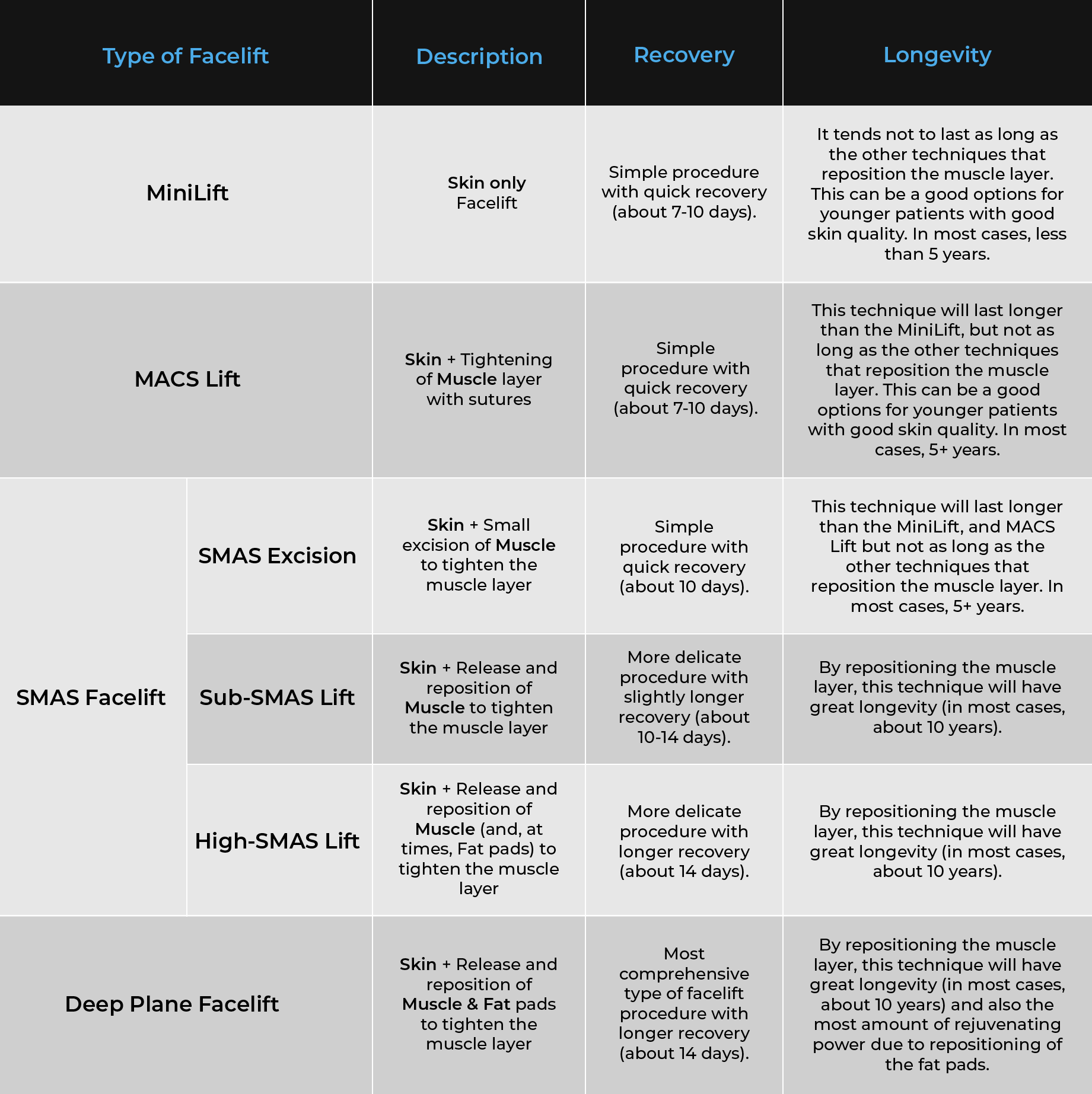 An Expert Facial Plastic Surgeon
Dr. Antunes specializes in improving the appearance of facial structures by combining the latest technologies with a facelift procedure tailored to the patient's needs and anatomy, advanced stem cell fat transfer and high quality skin treatment with laser skin resurfacing or skin care products. Dr. Antunes prides himself in only recommending for each patient what he or she really needs to improve. Because of his extensive training and experience, he is versed in all types of facelift techniques; every treatment plan is customized. Many times, facelift and necklift procedures are performed at the same time to ensure harmony in the final result, avoiding the "half" treated appearance. Dr. Antunes often combines other types of facial plastic surgery such as eyelid surgery, fat transfer, laser skin resurfacing and chin implants at the same time.
Dr. Antunes is a double board-certified facial plastic surgeon in the Austin Area. He is a guru in facial rejuvenation and is among the best neck lift and best facelift surgeons in Texas.
Please contact The Piazza Center at (512) 288-8200 or request a consultation with Dr. Antunes to discuss your facelift options today.