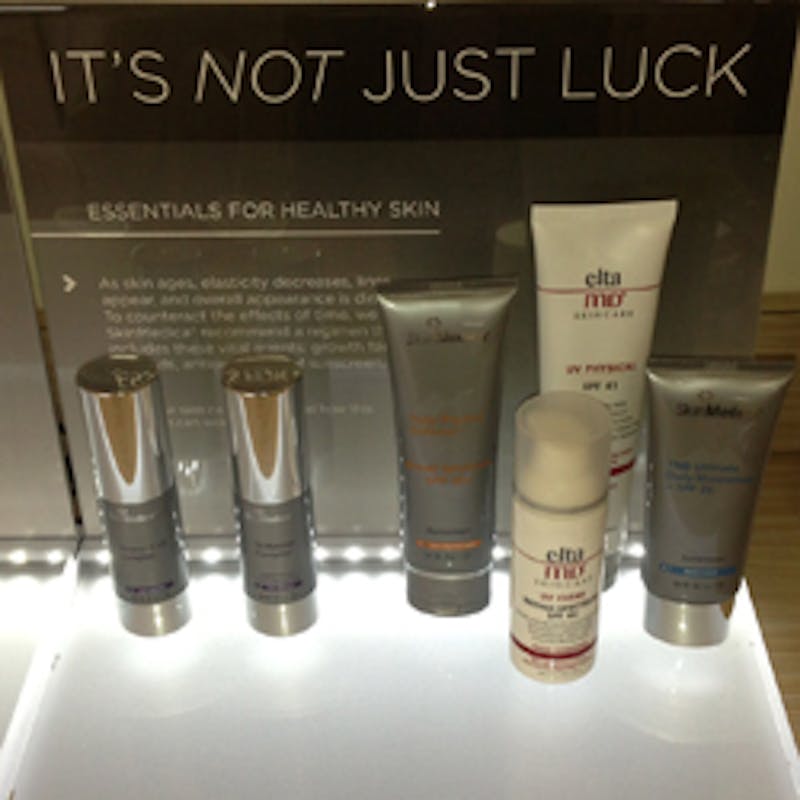 I am often approached by younger patients and friends about why a skin care regimen is even needed when the skin looks healthy as it most often does in a twenty-year-old individual. It is actually quite simple—if you understand the premise that the effect of sun exposure is cumulative and manifests many years later. Basically—the more exposure you get now in the 'twenties'- the worse the effect in our more mature years. Ask any baby-boomer about their use of sunscreens in their twenties…no way, no how!! Baby oil and iodine were the topicals of choice!
So here is my simple guide for a twenty-something and here is why…
1. FIGHT IT with Antioxidants- UV light (i.e. 'The Sun') causes oxidative damage though the creation of free radicals (OXIDANTS) in the skin—so why not combat these free radicals with ANTI-oxidants? This is the best way to reduce the damaging effects of sun exposure and prevent photo aging.
Product Pick: Vitamin C+E Complex…Why? Feels incredible and is a combination of powerful ANTI-oxidants. Effective throughout entire use of product as it is in an airless pump system, which is far superior to other Vitamin C products. Most products are suspended in an oil base- and are exposed to air, which oxidizes the product turning it yellow-brown and making it less effective. Great product to use in the morning- for my lady patients- a great step to apply just before your mineral make-up as it enhances your skin surface for make-up application.
2. REVERSE IT with Retinols— Key to reversing the damage you have already experience even though you can't appreciate it yet. Helps to prevent the formation of fine lines, decrease acne break-outs and increases cell turnover which is key to keeping your skin looking twenty-something or close to it for a long time.
Product Pick: Tri-Retinol Complex…Why? Easy to use and tolerated well as this has a low-dose of retinols so that you don't become easily irritated and stop the product. The majority of patients that use it- oftentimes stop it because of redness, peeling and irritation. This is a very effective product, feels good and easy to use- just one pump at night before you go to bed.
3. PREVENT IT with Sunscreen—This prevents further damage from occurring. Block those sun rays from causing the oxidative damage we have discussed already- with a physical block UV protectant.
Product Pick: Physical Defense SPF 30+…Why? Elegant and creamy. Easy application- but knowing how to apply is the key to successful use. Take a look at this video for proper application when it comes to Physical Block Sunscreen. Do this before you put your make-up on ladies or before you start your day gentlemen.
So what is the cost for this the Basics? This product regimen should last you 3-6 months if used properly- and we will teach you how to do that. To learn more about skin care in Austin, come visit with me. Call us directly at (512) 288-8200 or contact me via email to find a time that works best for you! You can also sign up for our monthly newsletter on our "news" page to stay informed on the latest in Austin plastic surgery news.