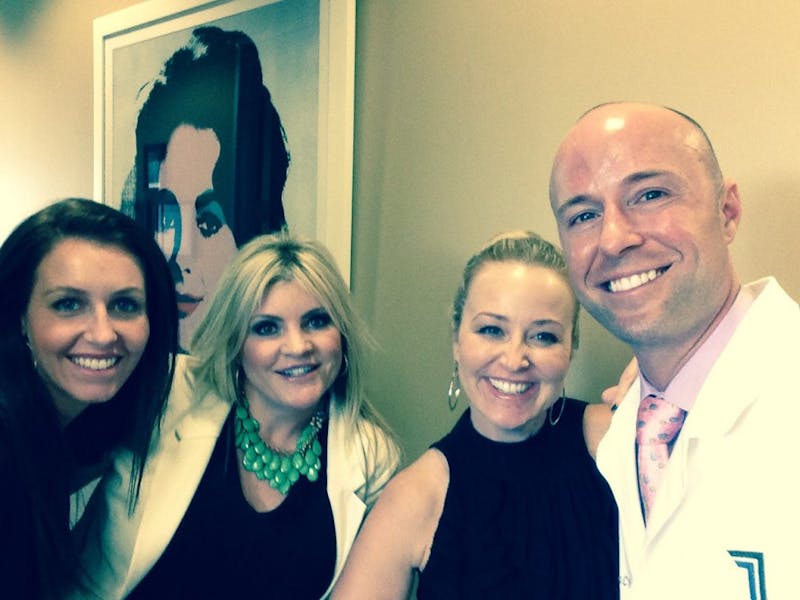 First, what is a 'selfie'? It's a photo of yourself, usually taken at arm's length with your phone. See our example, to the left!
Do 'Selfies' actually have an impact on patients seeking facial plastic surgery procedures? Yes, according to a recent poll by the American Academy of Facial Plastic and Reconstructive Surgery.
The study revealed that one in three facial plastic surgeons surveyed saw an increase in requests for procedures due to patients being more self-aware of looks in social media. In fact, 13 percent of AAFPRS members surveyed identified increased photo sharing and patients' dissatisfaction with their own image on social media sites as a rising trend in practice. As a result, AAFPRS members surveyed noted a 10 percent increase in rhinoplasty in 2013 over 2012, as well as a 7 percent increase in hair transplants and a 6 percent increase in eyelid surgery
I think this is largely related to social media platforms like Facebook, Instagram, and Snapchat. Photos we post are often 'selfies' and most of us know that we critique that image very carefully before we post! I am definitely guilty of that!
I have many patients that finally notice frown lines and crow's feet from 'selfie-awareness' and seek treatment with BOTOX® Cosmetic in Austin. In addition, filler, like JUVÉDERM VOLUMA™ XC, can be a great way to get a more rested appearance especially when lost volume is replaced in the cheek-bone region.
What do you think? How critical are you of your 'selfie'? Leave a comment below and let us know.